hello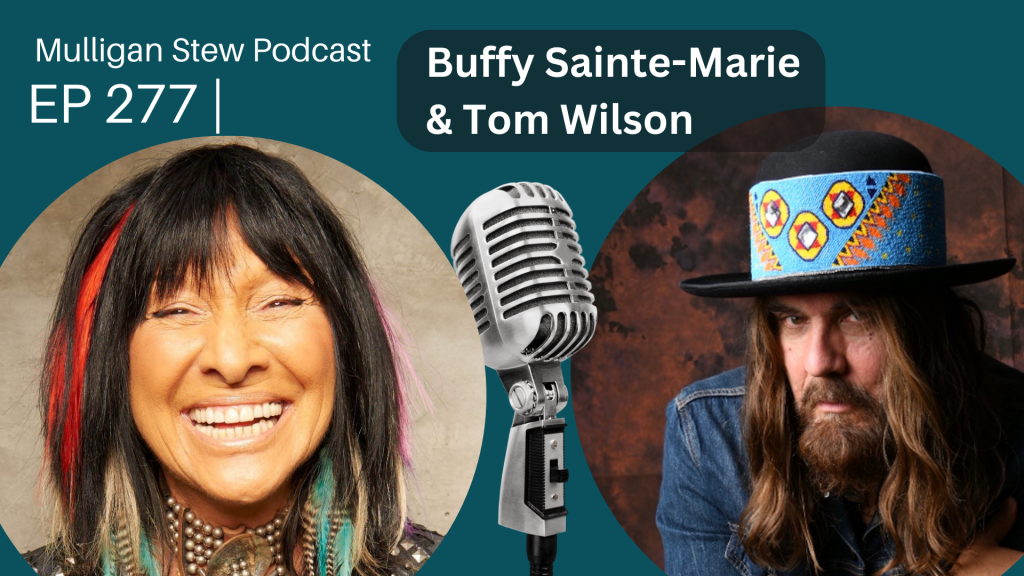 First Podcast guest is Buffy Sainte Marie.
Buffy has announced after a glorious 60-year career, she's not touring anymore and her documentary Carry it on has been nominated for an International Emmy Award. They're announced Nov 20.
The only Canadian entry.
I've been honoured to know Buffy for much of my life.
Buffy's first comment was "How long have we been doing this Terry?"  We cover off the film, why touring can be a hard road.
Early days in Greenwich Village NYC.  Her role in the indigenous community. Reveals why she's been so committed to tribal education. Lots of other stories.
Watch our Podcast YouTube version on the TerryDavidMulligan Channel.
Please Like and Subscribe


Second Podcast  Guest is Tom Wilson
Tom brings his music to Calgary Festival Hall October 19 and Festival Place Sherwood Park Edmonton Friday Oct 20. 
He's been just a tad busy. A new documentary, two new albums. An Indigenous Scholarship program.
Named to the 2024 Order of Canada list. Working on BARK music. Reuniting his 90's band Junkhouse and re-releasing their 30-year-old Strays album. And his art has exploded up and out.
Writing lately with Daniel Lanois, Terra Lightfoot and Colin James.
There's another book coming and Lee Harvey Osmond things.
And that's why we have him guesting. To support this up-and-coming new artist!!!
Next week – Barney Bentall and Cariboo Express
Two weeks – Susan Tedeschi – celebrating the 25th anniversary of Just Won't Burn.
Her second album earned her a Grammy Nomination and started her career.