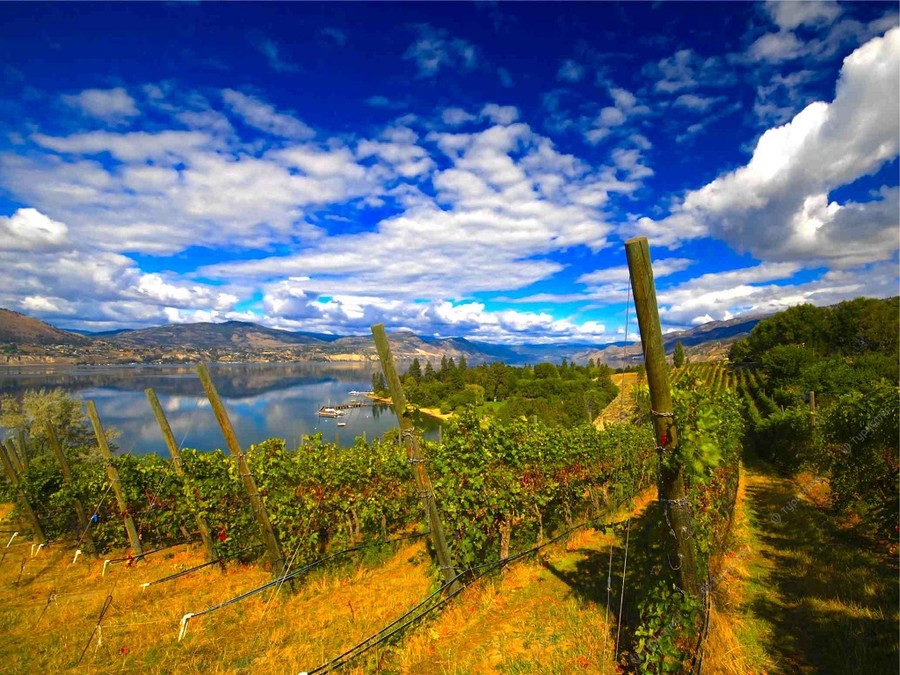 The Hatch becomes Jason Parkes Customs/Emily Walker Wine List/New Emandare pours
THE SHOW
 Jason Parkes is….
A  former member of a punk band whose van broke down and he needed money to fix it – so he made wine.
the hub of an ever-expanding wheel.
The dark star at the center of a distant universe
Lead singer of the house band Proper Man
Founder,  winemaker, visionary winery owner who surrounds himself with like-minded thinkers and doers.
Actually,  his greatest talent is being a husband and father.  From that family base comes his strength to start The Hatch, then create, build, open, or buy  Hatching Post Brewery, Crown and Thieves, Black Swift Vineyards, Screaming Frenzy, Truck 59 CiderHouse,  Smoke Show by JPC, Gobsmacked, and Jason Parkes Customs.
JPCustoms will become the new name of the overall company.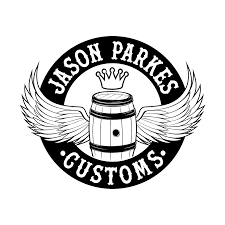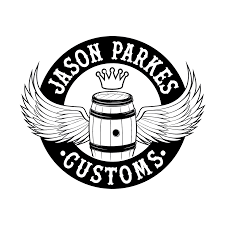 That's why it was time to slow the man down long enough to talk things through and get a sense of what the road ahead looks like.
There are very few BC wineries expanding at this rate. Not just creating new wines and new destinations but whole new concepts in how to reach people, how to entertain them, and at times speak an entirely different language.  Best of all, the wines are as memorable as the man.
"do you feel lucky?  Well do ya,  punk?" 
"Dirty" Harry Callahan
 https://www.facebook.com/jasonparkescustoms/
Emily Walker  – Wine Director Naramata Inn
(a video of Emily's interview and her wines can be found below)
 Imagine you're Emily Walker and you are the Wine Director of the historic Naramata Inn in the village of Naramata.
The Inn is surrounded by 100's of wineries. As far as the eye can see.
Every one of those wineries would like to be on Emily's wine list but only a select few are chosen.
It's those choices I wanted to know more about.  Many of the wines she chooses are small lots. Perhaps as few as 25 cases.
But in between those hard-to-find wines, you'll find gems that we can all search for. They're all worth the chase.
Emily Walker is up to the task. Running wine programs at The Four Seasons Vancouver, the group Sommelier at all Tap and Barrels, and the opening of the Fairmont Pacific Rim in time for the Winter Olympics. Emily Walker brings all that big room experience into a dining room built-in 1907. You are going to love the experience.
I asked Emily to choose a handful of wines to tell us about.
Lightning Rock  –  2021 Rose Pet-Nat  $29 (Summerland)
No sugar. No yeast. Whole cluster & double pressed. One night on skins. Fermented in concrete tanks. Cloudy. Lower alcohol. Yummy!
CoolShanagh  2018 Chardonnay (Naramata Bench)
Pedro Parra,  renowned soil expert proclaimed their soil conditions Top 15% in the World.  Matured in a combination of new oak, concrete, and stainless steel… Notes of nutmeg and caramel. Mighty texture and finish. Award-winning chardonnay!!
Scout Vineyards  Syrah  $39 (Similkameen)
Made in Georgian Clay Vessels.  Neutral oak. Unfined and unfiltered. A very different wine. Unpolished. Layered and textured.
And gorgeous. Special Syrah from a very special spot.
Nichol Vineyards  St Laurent.  A medium-dark red. The oldest St Laurent in Canada. Ripe blueberry and cassis on the nose.  Tannins, acidity, and pepper in the mouth.  Unfined & unfiltered. Cellared in Neutral French Barrique.
Fox and Archer Pinot Noir  Around $29 (Naramata Bench)
The home of Diane Fox and Tyson Archer..  They make three Pinot Noirs on one of the highest vineyards on Naramata Bench.
Emily brought The Creekside. Grown in a dry creek bed. They also make a Malbec.
Small batch winemaking.   Clones 828 and Pommard 91.  Aged for 10 months in 25% new oak, 25% Neutral oak, and 50% stainless steel.
A wine to be proud of.
Mike Nierychlo  Co-founder (with wife Robin)  and winemaker of Emandare Wine (Cowichan Valley)
It was raining ugly when Mike showed up for a quick pour.
I turned on the recorder and Mike took it from there.
He was pouring his new releases from Emandare.
2020 Alice  $40 Traditional Method Rose made from 100% Cowichan Pinot Noir. Named after Robin and Mike's 2nd daughter.
Strawberry, peach, and citrus scents and flavors abound. It is a great pour but very little was made. If you see it – buy it.
A big congratulations to everyone involved. Especially the label artists.
2020 Estate Pinot Noir – Mike and Robin's original vines. Some 20 years in the ground now. They present a juicy, cherry, and cranberry-driven experience. Also, a texture that surprises. These are very happy vines.
2020 Estate Marechal-Cabernet Foch. $35  Flavours of ripe blackberries and black current. Cracked pepper delights.
2021  (From the Valley) – Farm  Fresh Foch. $25  85% M. Foch and 15% Pinot Noir. It's Mike's Beaujolais.
Or because it's from the Cowichan Valley it's perhaps  Cowjolais.  It's very drinkable. Restaurants are going to love this as a house pour.
Mike explains "from the valley".  It's a neighborhood thing.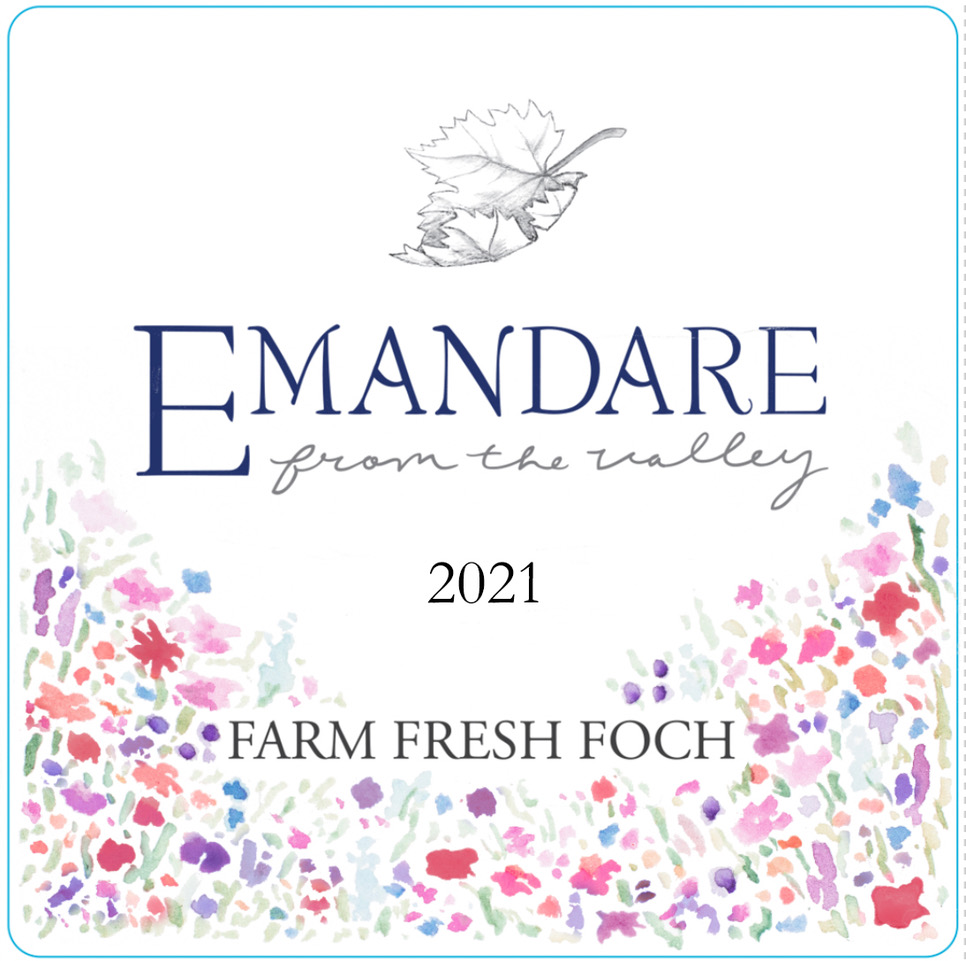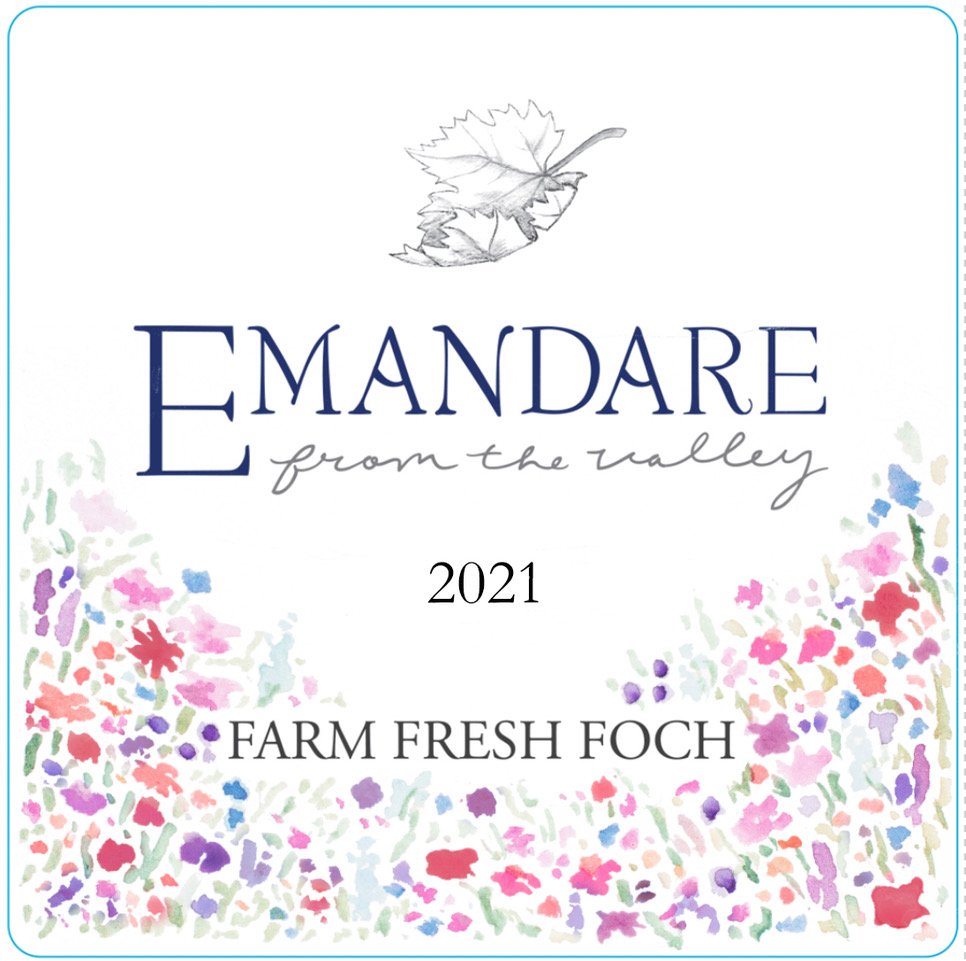 STORIES WE'RE WORKING ON:
Checking in with
Hillside
Unsworth
Jason Parkes Customs
Moon Curser
Graham Pierce  Kitsch Wines
Emily Walker – Naramata Inn
Barclay Robinson – Road 13
(heavyweight whites and love is blind)
Hester Creek
Gold Hill
and more..