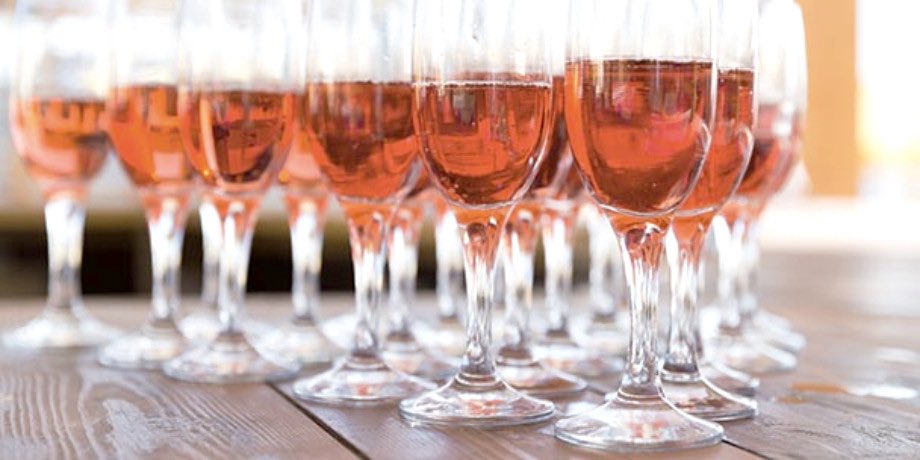 Celebrating National Rosé Day and our wine partners 
THE SHOW. 
June 13 is National Rosé Day.  Celebrating all that's  great about drinking Pink. 
Who better to lead the celebration than Master of Wine  Elizabeth Gabay?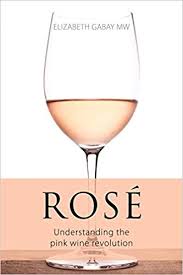 Wine Master  and author Elizabeth Gabay joins us.
She's written a book called Rose!  Understanding The Pink Wine Revolution.
Terry and Elizabeth  discuss her book and all that went into it. For example,  Elizabeth  tasted 10 Rosé a day. A total of 1500 over 6 months from across the globe. Hear everything you need to know about one of the world's oldest known types of wine.
June 13 is National  Rose Day –Rose was always considered the Ugly Duckling..Now  THE SWAN Emerges!!
She knows what she talks about.
Elizabeth is a Master of Wine who lives North of Nice!
Provence is right around the corner. And in France, 30% of all wine consumed is Rose.
One thing we do understand – there is no hotter wine right now than Rose.
In Canada for example, Imported Rose sales grew by 116% between 2012-2016.
Canadian production grew 9%.
Rose winemaking has become complex, making it perfect for food pairing.
Yes, you can find lots of light Summer Sippers..somebody is even making a stronger Rose..for all you fans who want ice in the glass.
There are natural Rose in cement tanks, eggs and even terracotta amphorae.
… and it's NOT just a Summer drink anymore.
Even though stores and restaurants back off after Thanksgiving..many wine fans (me included) carry on through the Winter..finding new ways to pair Rose and hearty winter meals.
There's Rose in Oak. Aged Rose.
What colour Rose you choose is totally open for discussion.
Many fully grown men (if there is such a thing) will not be caught with a "pink drink"
I still find that bizarre.
Elizabeth joins us  from her house in a small French village Saint- Martin- Vesubie "just North of Nice"
You can find her at www.pink.wine
Liquid Partnerships
Tasting Room Radio has always been made up of Four Segments. In the beginning we decided to partner with four sponsors, one for each segment. We've made some great friends along the way. Okanagan Crush Pad, New District, Okanagan Falls Winery Association, Naramata Bench Wineries, CC Jentsch, Marquee Wine Cellars, Four Seasons Vancouver, Bench 1775, Cowboy Coffee and many more.
We had planned to do a driving tour of our current sponsors..starting at Unsworth on Vancouver Island then taking the Crowsnest Pass to Cawston in the Similkameen Valley and visit Orofino and the new Row 14 Restaurant at Klippers organics. On to Road 13 on the Golden Mile and finally ending up at
The Hatch on Mount Boucherie.


As you well know, all plans were put on hold as the Pandemic swept the World.
So, we've done our  best Plan B.
A socially distanced one-on-one at Unsworth and then phone/zoom interviews with the rest of the sponsors.  Talking about the headlines, surviving the loss of customers, growing on line sales and free shipping. Drive through windows and on line tastings. New releases and future plans.
We're going to talk to all the sponsors –  alphabetically
This week we start with:
The Hatch –  Grayson Riordan (Prince of Tides)  and Jason Parkes. (Founder. Winemaker)
Orofino – John Weber (Co-owner. Winemaker)
Road 13 – Joseph Luckhurst. General Manager
NEXT WEEK:
Row 14 and Unsworth
STORIES WE'RE WORKING ON
Jennifer Schell – BC Wine lovers Cookbook
Twin Island Cider
Lock and Worth
Nichol Vineyards
Anthony Buchanan
BC Wineries and Restaurants – The New Normal
Hillside Wines – New Releases
Kitsch
Vanessa
Winemakers Cut
Mt Boucherie and Modest Wines
Lots more