hello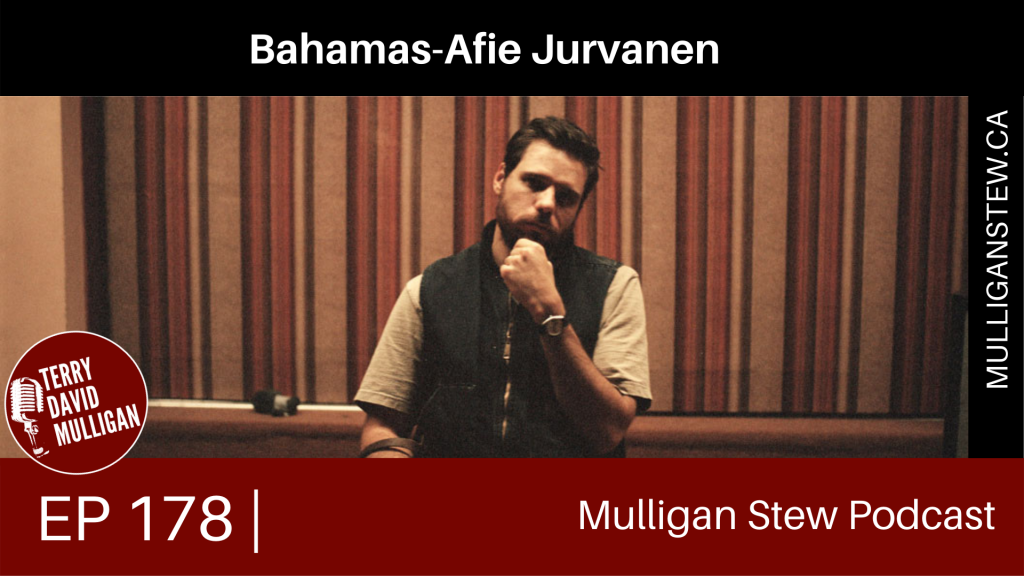 This is, I believe, the 4th interview I've had the pleasure of doing with Afie Jurvanen!
From the very first listen I heard a unique and gifted singer and songwriter.
Blessed with a voice that is like no other and a great personality that allows him to make fun of himself – in song.
Ah but what songs.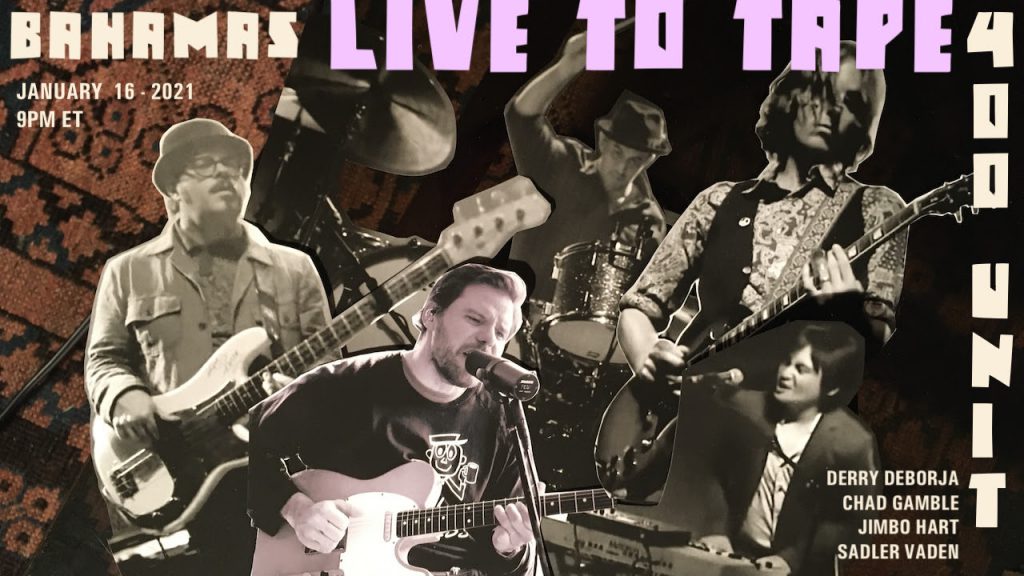 Get prepared to love the songs you love -even more.  Imagine the confidence it takes to create music with some of the world's best musicians but doing it long distance in separate studios.
Best of all this is just Volume 1.  The rest of these sessions may set my hair on fire.
Afie takes us through several tracks. How they got recorded and best of all his place in today's music.
Enjoy
Bahamas (Afie Jurvanen) is currently in New York City  on his American Sad and Solo Tour and Friday Oct 8 he released highlights from his celebrated Live To Tape studio collaboration series in the form of digital EPs and a special vinyl edition.
The first digital EP, Live To Tape, Volume I, highlights the Nashville sessions. Featuring performances with Grammy Award winners The 400 Unit, and The Secret Sisters backed by legendary Nashville musicians Gene Chrisman (Elvis Presley, Willie Nelson), Dave Roe (Johnny Cash, Sturgill Simpson), and Russ Pahl (Kacey Musgraves, Glen Campbell).
Created during the pandemic, Live To Tape captures Bahamas performing in-studio from Halifax, Nova Scotia with acclaimed artists performing remotely from studios in Nashville, Los Angeles, Melbourne, Perth, Toronto, and other locations. Other collaborations with Bahamas include Lucius, Australia's Teskey Brothers, Madison Cunningham, Greensky Bluegrass, members of Dawes along with revered session musicians such as Nathan East (Eric Clapton, Stevie Wonder), Steve Ferrone (Tom Petty & The Heartbreakers), Gus Seyffert (Beck, Adele), Joey Waronker (REM, Atoms for Peace), Bob Glaub (Jackson Browne, Bob Dylan), Russ Kunkel (Joni Mitchell, John Lennon) and many more.
The Globe and Mail have called Bahamas an "unassuming giant" of Canadian music, averaging over 3.5 million regular monthly listens on Spotify alone, with more than half a billion streams to date.
His most recent release Sad Hunk received the 2021 JUNO Award for Adult Alternative Album of the Year. A seven-time JUNO nominee, Jurvanen also received this accolade for Bahamas Is Afie in 2015, when he was also named Songwriter Of The Year.
"I Got You Babe" by BAHAMAS & The 400 UNIT [https://Bahamas.lnk.to/IGYB]