It's Top Drop Vancouver 2018   (Part One)
 

Podcast: Play in new window | Download
The SHOW
It's The Main Event.  Top Drop Vancouver:  Terroir and Craft.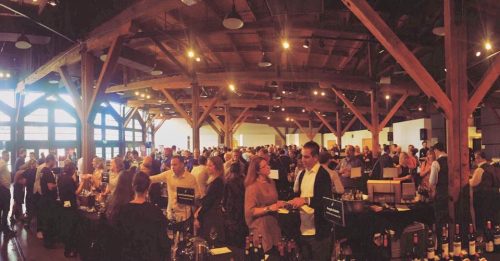 The best small wine festival everrrrrrrr.
Once again Kurtis Kolt and his partner Jeff Curry and a sensational team have convinced some of the very best winemakers to pour at The Roundhouse in Vancouver.
What they have in common is craft and care!
In Kurtis' column in the Georgia Straight he said this:
Each year, our process begins the same. Our team casts out a wide net to British Columbia–based importers and wineries, asking for winery applications to participate in the event.  First and foremost, Top Drop wineries must fit with our general philosophy: that wines, indeed, express terroir or offer a sense of place.
Whether we're talking vines grown in mineral-rich soils or under cool-climate growing conditions bringing bright acidity or in sun-drenched regions offering generous, opulent fruit and so on, we want those elements to be notable in the glass and for them to have arrived there authentically, rather than via heavy-handed additions in the winery.
Sustainable farming is also key. There is a high priority on those who employ these methods while farming their own fruit or who work with growers who fit the mould.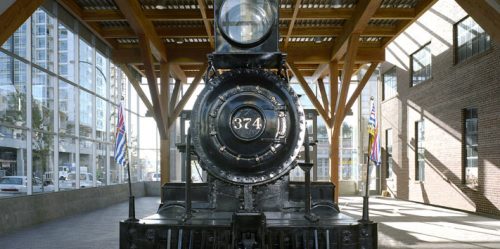 The other major component is a commitment to partner with producers who rarely visit Vancouver or have never been here before, so we can offer local wine enthusiasts a unique experience.
We came up with a roster of 33 international and local producers we're extremely proud of.
The whole reason I do what I do for a living is to share my enthusiasm for awesome wine with those who may be pickin' up what I'm layin' down. It's one thing to write or Tweet or Instagram about something and hope for the best, but all cards on the table: it's a whole other thing when I can play a part in actually bringing these fantastic people and their wines right to you, and even be in the room when you try them!  Kurtis Kolt!
I went crazy and did enough interviews for Two Shows.. Here's Part One
 Kurtis Kolt – Organizer and wine educator. Wine writer for The Georgia Straight.
Paul Leary – President Blackbird Vineyards  (Napa)
David Scholefield – Wines of Chile
David Patterson – GM and Winemaker at Tantalus (Kelowna)
Justin Fairweather – Partner. Alpha Box and Dice (Australia)
Jane Ferrari – Winemaker.Ambassador Yalumba (Barossa. Australia)
Jay Drysdale –  Owner/Winemaker Bella (Naramata Bench)
DJ Kearney – NewDistrict.Ca (Vancouver)
Simon Black – Winemaker Montalto (Australia)
Virginie Taupenot –  Taupenot-Merme   (France)
NEXT WEEK Part Two:
St. Innocent
Spottswoode
Ridge
Stina – Croatia
Wines of Spain
Podcast: Play in new window | Download
Stories we're working on:
The Wickinninish Cook Book
Chateau Wolff – 20 year old vines in Nanaimo
BC ShellFish Festival
"Walk around the Neighbourhood" in  Saanich
Church and State/Sea Cider/deVine/Deep Cove
Podcast on iTunes