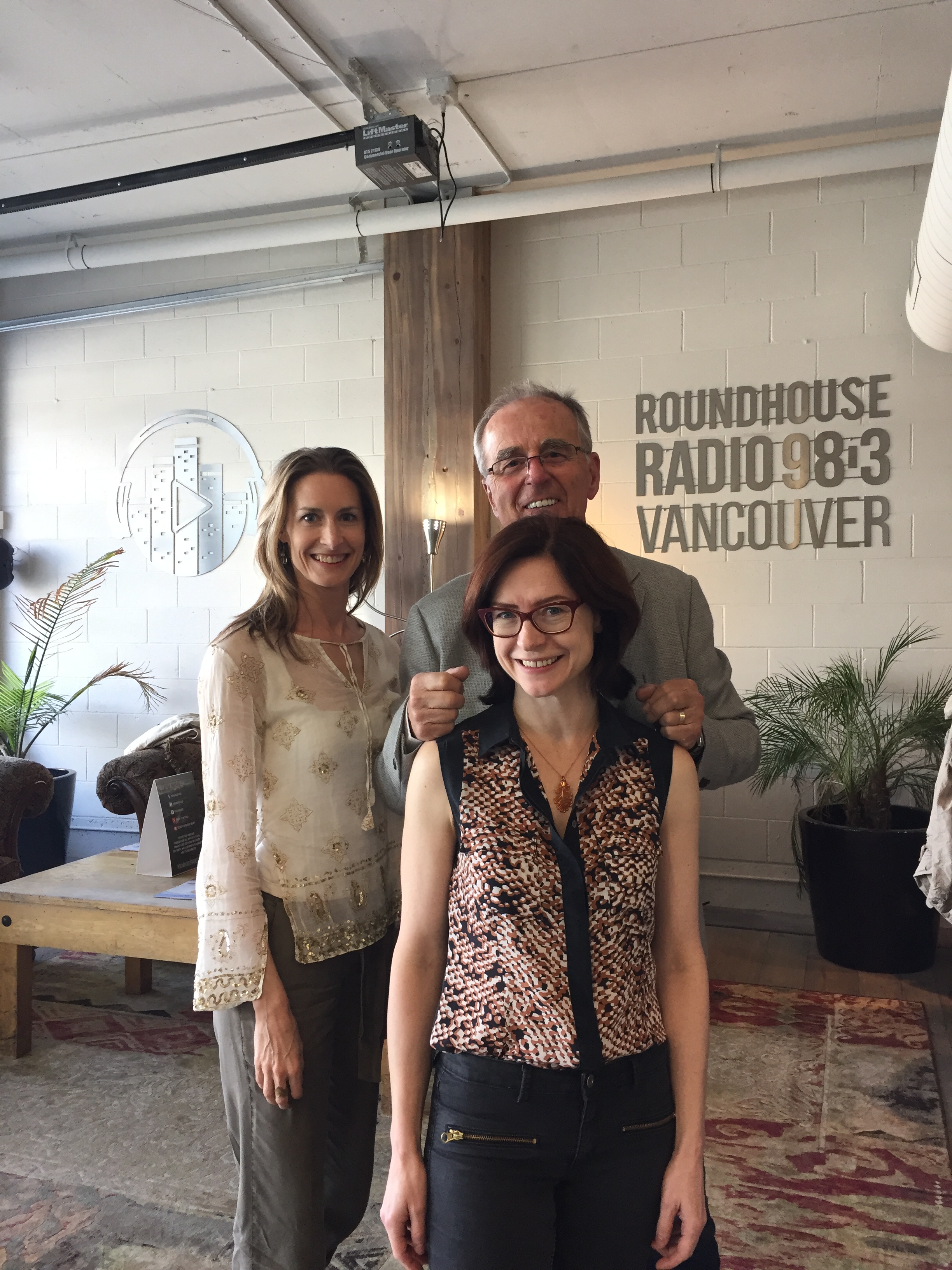 Love your Prosecco?  How about Valpolicella?  Two of the very best Italian wine experts bring all the info you need
Master of Wine Barb Phillip and Michaela Morris, Italian Specialist.
On set with Actor, Director, Wine Snob Jason Priestley.
Trevor Kallies The Bar & Beverage Director, Donnelly Group.  Talks an all BC wine list and craft beer week plus they open in Toronto!!
Cheers!!
Podcast: Play in new window | Download
THE SHOW
 A master class in Prosecco and Valpolicella.  Please take a seat and enjoy!!!
ABOUT BARBARA PHILIP, MW:
Barbara Philip MW was the first Western Canadian to achieve the Master of Wine designation and is
the only female MW in the country. She is currently a Category Manager for BC Liquor Stores where
she is responsible for the European wine selections. Through Barbariain Wine Consulting, Barb works
as an international presenter, journalist and judge. In addition to lecturing across the United States,
Europe and Canada, Barbara has judged for the Argentina Wine Awards, The Dallas Morning News
Wine Competition, Gambero Rosso and the Decanter World Wine Awards in London. Since 2008, she
has been the wine columnist on CBC Radio One's On The Coast.  http://www.barbarianwine.com/
ABOUT MICHAELA MORRIS:
Michaela Morris, DipWSET
Michaela Morris is a wine journalist, educator and presenter based in Vancouver, Canada. She is the weekly wine columnist for the Westender newspaper, contributes to EAT and Taste Magazine and makes regular radio and television appearances. Michaela presents seminars and judges for a variety of local festivals and competitions. She also lends her expertise abroad speaking at conferences such as Wine2Wine in Verona and Barolo's Collisioni Festival and judging for the Wines of Portugal Challenge and Vinitaly's 5 Star Wines Award. Michaela successfully completed the Wine & Spirit Education Trust's (WSET) Diploma in 2005 and is a local instructor for program. She is also a certified Italian Wine Expert through Vinitaly International Academy, currently one of only three in the world.
Prosecco is distinguished for its fruity and fragrant wine characteristics with a delicate nose. The wine itself demonstrates a straw-yellow colour with greenish hue overlay. The nose offers a fragrant bouquet, including golden apples, citrus fruits and fresh plants, interspersed with lilac and acacia flowers.
The Veneto region was granted DOCG status in 2010 because it is the ideal home for Prosecco. There  is no better place to produce this wine.
In fact, there's yet to be found any other wine area so perfectly suited to developing wines with the fragrant, complex aromas of Prosecco.
Prosecco sales have gone through the roof..Canada loves it's Prosecco..for the taste and for the value.  http://www.housewine.ca/about-us/michaela-morris/
Jason Priestley –  Actor/Director. Canadian
Yes, we know Jason from 90210 but since those 9 wild years he's gone on to appear on stage, in film and lots of tv series..(Call Me Fitz)
He's also become a very fine director,  which is what brought him back to Vancouver.
He was directing a new series Van Helsing for Producer Chad Oakes.
and so..in his trailer on set at Riverview we talked about …
His hair
His acting and directing
Hollywood and Vines TV
His new Global series Private Eyes.
And, of course, Wine!!
http://www.officialjasonpriestley.com/
Trevor Kallies  Bar & Beverage Director, Donnelly Group
(President, Canadian Professional Bartenders Association, BC Chapter)
(Lamplighter/Bimini/Granville Room/New Oxford/Barber and Co/New Republic/Royal Dinette/Cinema/Library Square)
The Donnolly Group is one of Vancouver most successful restaurant and pub chains.
7 years ago they were one of the first groups to recognize and support the craft beer industry on the West Coast.
It also did not go un-noticed that they decided to pour an all BC wine list.
I went looking for Trevor because it's the last two days of Craft Beer Week in Vancouver.
We found him in Toronto where he and his team has just opened the first Donnelly restaurant in Toronto.  Called Belfast Love!
Gave me a chance to ask Trevor about the differences between Toronto and Vancouver dining and wine/beer.
About this year's craft beer week and what foods to pair with his wine lists.
Podcast: Play in new window | Download
STORIES WE'RE WORKING ON
Next Week – Our BBQ Special!!