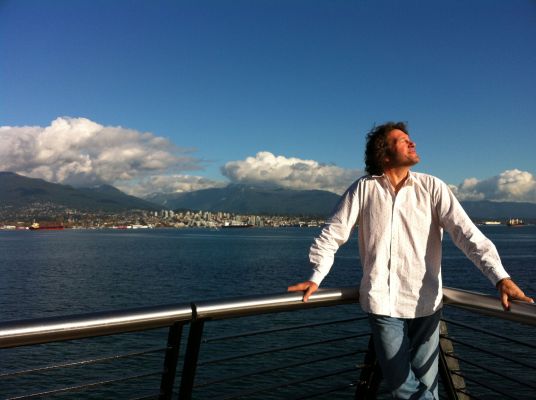 The WineDiva reviews the big winners from this years Intervin International Wine Awards. Then the biggest winner of them all John Skinner from Painted Rock – The International Winery of the Year.
Chef Michael Smith..and his 8th cookbook Family Meals.
Ian Hemphill's massive 800 page Herb and Spice Bible is the direct result of growing up with parents in the business and being hooked by age 6.
Thomas Perrin is the 5th generation of the very famous French winemaking family.
He also helped create Brad and Angelina's Chateau Miravel Rose.  

Podcast: Play in new window | Download
[divider]
The SHOW
2014 InterVin International Wine Awards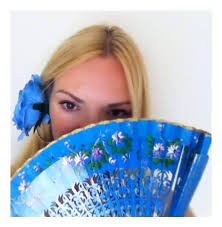 Daenna van Mulligen/The Wine Diva was once again honoured to be one of the judges at the 2014 InterVin International Wine Awards held in Niagara.
They judged close to  1350 wines from 16 countries. and the winner was from BC. John Skinner and Painted Rock 
They submitted their 2010 Cabernet Sauvignon, 2010 Red Icon and 2011 .  They  all earned gold medals. Their 2010 Syrah and 2011 Red Icon were awarded silver medals, and honours went to their  2012 Chardonnay.
In any game that's called "bringing the goods"..
So, we begin today's show with Daenna's reaction to the competition and some standout wines and then John joins us with his reaction to the breakthrough award.
www.winediva.ca
www.paintedrock.ca

www.intervin.ca
[divider]
Chef Michael Smith – new book Family Meals    
Family Meals
 Chef Michael Smith
 Chef Michael Smith
, one of Canada's best-known chefs is a passionate advocate for simple, sustainable home cooking and an inspiration for families creating their own healthy food lifestyle. He's the host of 
Chef Michaels Kitchen
, 
Chef Abroad
 and 
Chef at Home
 seen on 
Food Network Canada
, 
Global
 and in more than 100 other countries. He's a judge on 
Chopped Canada
and traveled the world for his innovative new web series 
Lentil Hunter
.
Michael is Prince Edward Island's food ambassador; Canada's best selling cookbook author, teacher, professional chef and home cook. He led the team of Sodexo chefs that cooked for the worlds Olympians in the Whistler Athletes Village in 2010. 
His eighth cookbook
, 
Family Meals
, hit the bestseller list this summer. His food media production company is breaking new ground online and his 
Twitter
 feed is Canada's top choice for foodie fun.
Michael and I talk about the two words in the title of his latest book. We talk 
Family
 and we talk 
Meals.
And Gin.  We talk a little Gin. 
We welcome back to the "other" Coast  Michael Smith  
http://chefmichaelsmith.com/
[divider]
Ian Hemphill. New book The Spice and Herb Bible. 
 Ian Hemphill,
 a well-respected herb and spice expert from Sydney, Australia, just launched 
The Spice and Herb Bible, Third Edition.  
His shop in Sydney,
Herbie's Spices,
boasts the largest selection of herbs and spices for sale and export in the Southern Hemisphere.
The third edition features six new spice entries, bringing the total number of entries up to
97
;
102
new recipes;
33
new curry spice blends and
17
new spice blends, as well as the fascinating section "Travels in the Spice Trade," which includes Ian's personal anecdotes and travel stories. The new information truly makes this the definitive resource on spices, and you'll actually feel like you've joined Ian on his world adventures!
He really gives you, the reader, "the inside story," based on his learning and experiences in this ancient and stimulating industry.
This is Ian's first visit to Canada.  Hello Herbie!!!   
[divider]
Famille Perrin
and we meet Thomas Perrin… The famous French  iconic family winery on this show is
Famille Perrin. Represented by the 5th generation Thomas Perrin
It is no coincidence
Famille Perrin
is the leading organic wine grower of the Southern Rhône Valley where they occupy the region's best terroirs. Their values have given them a worldwide reputation for excellence: absolute respect for the soil, a commitment to manual methods and a deep belief that organic viticulture is the only way to express the true essence of the terroir. Moreover the combination of talents within the family ensures the continuation of their unique expertise. Nature and tradition are key to the Famille Perrin way and this approach has continued seamlessly over five generations.
In
1321,
under the reign of Pope John XXII, four barrels were brought from the papal cellar in Avignon to be filled with wine in Châteauneuf. Subsequently, the Popes increased their vineyard holdings in the region and the papal wine gained in fame.
The Beaucastel family were living in Courthezon by the middle of the sixteenth century.
In
1549
"Noble Pierre de Beaucastel" bought "a barn with its plot of land extending to 52 saumées at Coudoulet".
In
1909
Pierre Tramier bought the property and Beaucastel then passed to his son-in-law, Pierre Perrin, a scientist who considerably increased the vineyard holding. His efforts were continued by Jacques Perrin until 1978…
Today the torch is carried by Jean Pierre and François, sons of Jacques. But Marc, Pierre, Thomas and Matthieu, who represent the fifth generation, are ready to pursue this fabulous family history.
Pouring for us today – in Vancouver – Thomas Perrin.
He brings with him the back story of this label and the family.
Thomas was part of the Perrin team that was personally chosen  to create Chateau Miravel Rose for Brad Pitt and Angelina Jolie
.
It was a world wide success.
http://www.beaucastel.com
Podcast: Play in new window | Download
[divider]
STORIES WE'RE WORKING ON
David Hawksworth Scholarship
The NZ tour Wrap up…includes Felton Road, Carrick, 8 Ranges Wines
And my Wines of NZ Hosts