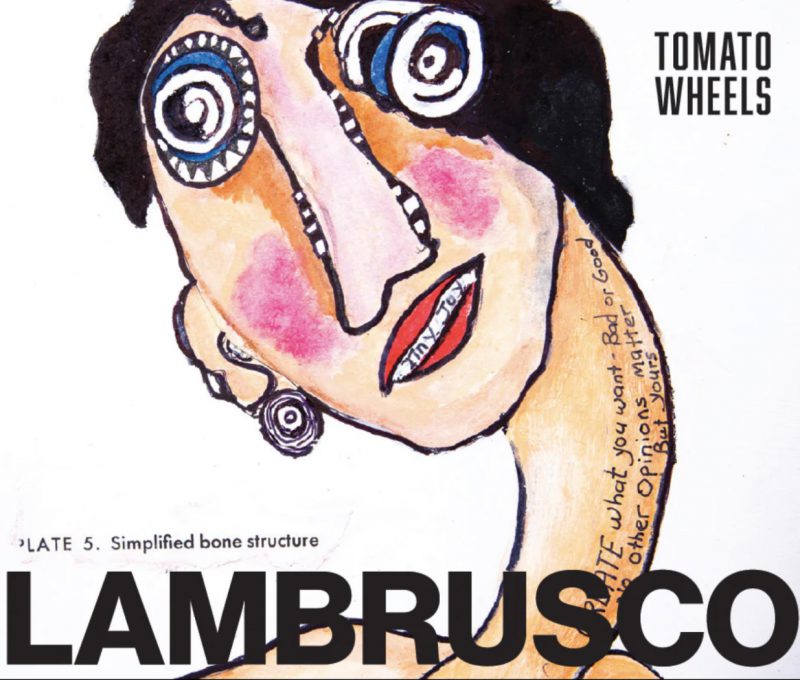 Brad Royale –  Sommelier and Micro-Negotiant. ( Kitten Swish, Tomato Wheels, latest crushing list)
 THE SHOW
 "Like the first bottles released in 2012, all are limited-production, with quirky names and labels derived from photos taken by Royale. There's Call Me, a 2016 Zinfandel from the renowned Stuhlmuller vineyard in Sonoma, California; the label features a rotary phone.
… and Below the Surface, a 2013 Tempranillo from Rioja, Spain, which features a photo of entwined bodies and is a tribute to the unsung heroes behind every bottle: the growers, printers, graphic designers, shippers, importers. "It's about all that effort that we forget about when we just grab a bottle off the shelf," Royale says. "This is a tip of the hat toward what goes into making a great bottle of wine."
Shelley Boettcher  •  Swerve/Calgary Herald
Brad Royale is Head Sommelier for the Concorde Calgary restaurant group with venues ranging from pinball bars, to bbq smokehouses to very fine dinning at  Model Milk,  Bridgette Bar,  to the restaurant  of the year, Major Tom.  Just this week he was part of the team that opened a new restaurant Barbarella.
Kitten Swish
Brad started 'Swish in 2012 as a micro-negotiant company.  He works with small quantities of wine from estate producers They make the wine,  Brad makes a blend from their stock,  the team bottles it at the winery under the Kitten Swish label. Brad has wine imported into BC and Alberta.
The most recent was Piquette with Rhys Pender MW from Little Farm but he has bottled wines from Hungary (with John Szabo MS), USA, Spain, Germany, France, and British Columbia ( hopes to make a wine from the island next year).  And has a hand in designing the label artwork.  www.kittenswish.com
Tomato Wheels
A brand new project with a partner based in Vancouver, Moirae Choquette.   She heard the Kitten Swish story on a podcast and reached out to  Brad to help her design her own label.  She wanted Lambrusco!  (Don't we all)  Brad helped her find a fourth-generation vineyard in Emilia Romagna, Italy and the wine began it's journey.
A brand new order of that Lambrusco is landing right now in Alberta. www.tomatowheels.com
 (Little Farm/Kitten Swish  Piquette)
Brad talks about his current  "been crushing"  list
 – Belargus Anju Blanc (bought the Jo Pithon estate and making hard  Chenin)
– Marchesseau Bourguiel (been crushing Loire Valley a lot in general lately…wicked value)
– Domaine Wachau Gruner Veltliner Kellerberg (available in BC to, sick stuff)
– Aubert Chardonnay (recent visit to Vegas my mission was to taste as much as possible…it's good to have goals)
We cover a lot of ground over the course of this TRR – some of these wines will be harder to find or access from outside Alberta BUT they are well worth the seeking!!
Unlike anything else, you'll see and taste in your local store.  Promise.
STORIES WE'RE WORKING ON
The Launch of Q&A wines.
Holiday Wine Gifts
Wine Diva List Time
Hester Creek
The Five Bottle Bar