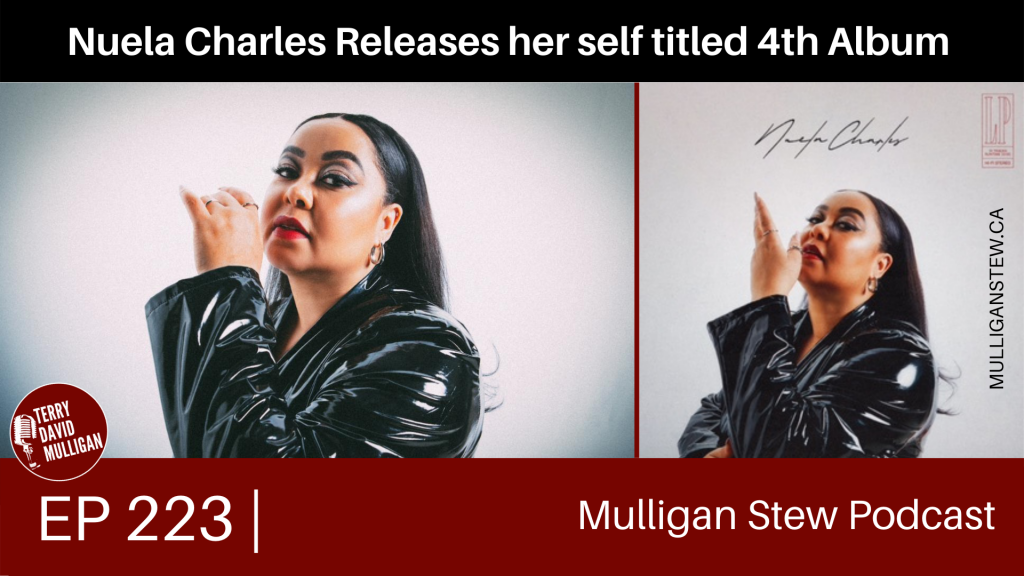 We welcome back to The Mulligan Stew and the Podcast Edmonton's Nuela Charles. The last visit was just before the 2018 Junos. She had one of her 3 Juno nominations in her sights.
Her self-titled 4th album was released Friday. It's the best yet.
Always impressed with her work ethic, passion for the writing and creating of her music, and the honesty with which she takes us through the process.
We've included three tracks in the Podcast
Heavy
Worthy
Don't get It
Check out the rest of the Nuela Charles album.  It's engaging and engaging!!
It's about Nuela,  her journey, and the power of being yourself.
Nuela was born in Kenya and raised in Switzerland, Canada, and the Bahamas, before settling down full-time in Edmonton, Alberta.
I asked Nuela if the influences of those countries could be found in her music but she surprised me by saying "I'm a rock/pop artist. I grew up on rock. That's what I like'
She has also shared the stage as direct support for some of Canada's musical icons including Sam Roberts Band, Jann Arden, and Stars. Additionally, she has been nominated for multiple awards including three JUNO Awards for Adult Contemporary Album of the Year. This year the SOCAN Foundation announced Nuela as a winner of the second annual Her Music Award.
Nuela has amassed over 4 million career streams to date, and placements on hit shows such as Jane the Virgin, Tiny Pretty Things, House of Lies, The Order and Finding Carter.