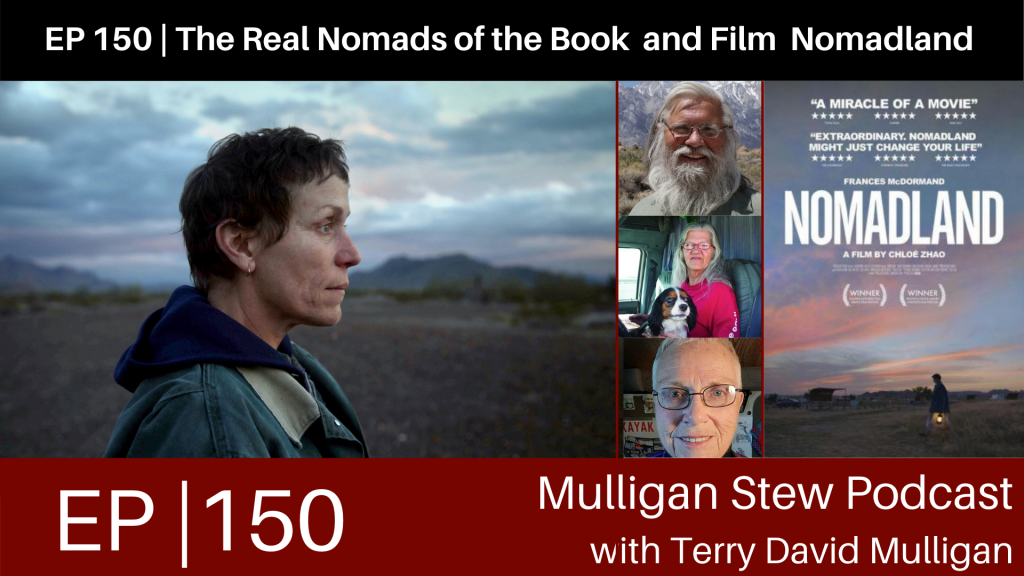 Nomadland may very well win the Oscar for Best Film. It's been winning lots of other awards.
We have interviews with the actual Nomads who the story, book, and screenplay were written about, and who play themselves in the film.
Swankie, Linda May, Bob Wells plus the author of the book Jessica Bruder.
Subscribe to the MulliganStew podcast on Apple Podcasts, Google Podcasts, and Spotify