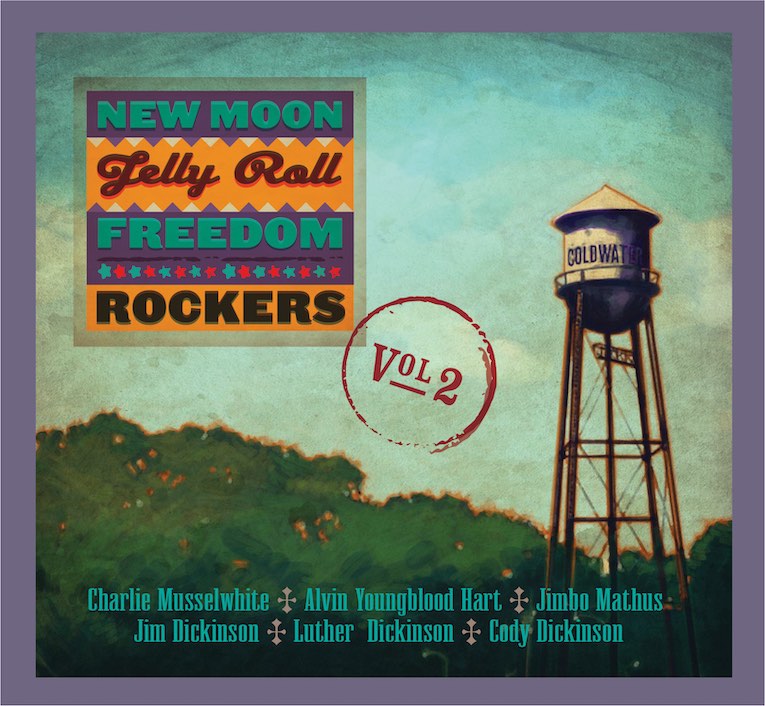 Alvin Youngblood Hart/Charlie Musselwhite/the late Jim Dickinson, his sons Cody and Luther from N Miss. All-Stars and guest Jimbo Mathus.
Together they are/were New Moon Jelly Roll Freedom Rockers.
Years ago they found themselves on a tour bus except someone had booked an airport shuttle vehicle so there was no lying down to nap…
So Charlie made out a list of old blues songs for Luther to discover and that's how this whole project began…(or so I'm told)
They decided to book a studio and for two days they sat around in a song circle and yelled out song titles to each other and everyone played them into the mics.
Out of that session came enough songs for two albums but the project was shelved while the business of music took over their lives.
UNTIL Holger Peterson heard about the tapes and decided they would make great records. (or so I'm told)
It was in part a tribute to the legendary career of Jim Dickinson who had passed away.
(Jimbo Mathus)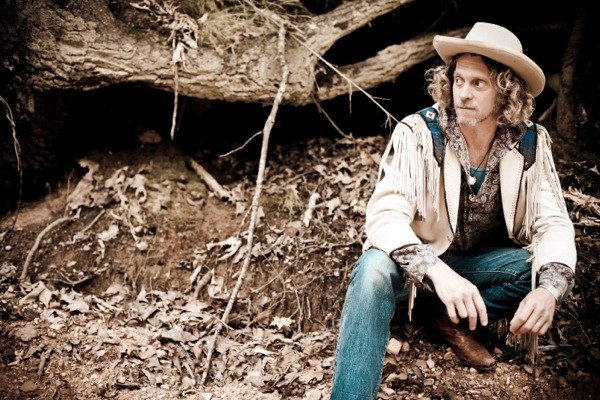 During this conversation with Jimbo Mathus (X-Squirrel Nut Zippers), he tells a great tale of what's happened to the blues and blues players in and around Clarksdale, Memphis and the deep south.
FYI – the playlist includes
A live 9-minute track called Dog on the Run by the then brand new Tom Petty and the Heartbreakers.  Recorded 1977 in Boston
Only 500 "official Bootleg" lp's were pressed.  For media/radio only. I got the guys to sign it later that year.
(They have released several version of Dogs on the Run but they vary from album to album. This version kicks the doors down)
Subscribe to the MulliganStew podcast on Apple Podcasts, Google Podcasts, and Spotify
PLAYLIST:
| | | |
| --- | --- | --- |
| The STEW March 27 2021 | www.mulliganstew.ca | |
| Rag Mama Rag (live) | Levon Helm and friends | Rumble at the Ryman |
| Been down so long (live) | Sting. Jeff Beck | Live! For Life |
| Something you got | Jerry Douglas and Eric Clapton | Traveller |
| Mulligan Stew | Special Guest – New Moon Jelly Roll Freedom Rockers | |
| Mavis | www.mulliganstew.ca | WE ARE |
| Freedom | Jon Batiste | WE ARE |
| Poetry Man | Pheobe Snow | Best of |
| Gone at Last | Paul Simon | Still crazy |
| www.coyotesbanff.com | Coming UP – Mark. BARK. The Nevilles | |
| So far away (live) | Mark Knopfler and EmmytLou Harris | Real Live RoadRunning |
| Water or Gasoline | Blackie and the Rodeo Kings | Chains of Love |
| Power | Daniel Lanois | Heavy Sun |
| Brother John. Iko Iko | The Neville Bros | Fiyo on the Bayou |
| You left me | Dominique Fils-Aime | Three Little Words |
| Honky Tonk Part 2 | Bill Doggett | Leaps and Bounds |
| www.mulliganstew.ca | coming UP – RARE Tom Petty and the Heartbreakers | |
| Dog on the Run (live) | Tom Petty and the Heartbreakers | Official Live Bootleg |
| www.winebc.com | NEXT – New Moon Jelly Roll Freedom Rockers Interview | www.mulliganstew.ca |
| Jimbo Mathus Interview | New Moon Jelly Roll Freedom Rockers | |
| Blues for Yesterday | New Moon Jelly Roll Freedom Rockers | Vol 2 |
| Jimbo Mathus Interview | www.mulliganstew.ca | |
| Searchlight | New Moon Jelly Roll Freedom Rockers | Vol 2 |
| Jimbo Mathus Interview | New Moon Jelly Roll Freedom Rockers | |
| Blackwater | New Moon Jelly Roll Freedom Rockers | Vol 2 |
| Jimbo Mathus Interview | www.mulliganstew.ca | |
| She's about a Mover | New Moon Jelly Roll Freedom Rockers | Vol 2 |
| TDMulligan | www.mulliganstew.ca | |
| Weasel and the white boys cool (live) | Rickie Lee Jones | Live at Red Rocks |
| Peg (live) | Steely Dan | Alive in America |
| | | |