Severine Pinte  Winemaker at La Stella/le Vieux Pin
Ross Wise – New Winemaker at Black Hills
Plus Pouring in Parksville
THE SHOW
It's the annual Untapped and Uncorked Craft Beer and Wine Festival in Parksville, Vancouver Island.
The featured winemakers are the charming Severine Pintewho was pouring La Stella for a winemakers dinner at Beach Club Resort and for his first ever interview Ross Wise, the brand new winemaker at Black Hills.  Home of Note Bene.
Before we get to those prime feature interviews..let's head to the "untapped" part of the weekend.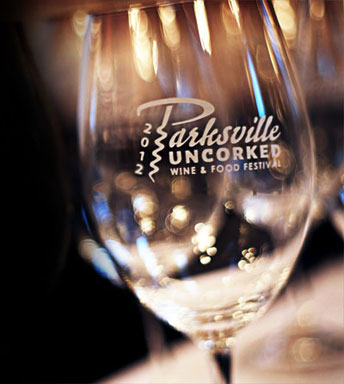 Dave Paul – Head Brewer/Owner Love Shack Libations
We start with the craft beer makers at Tigh-Na-Mara and a guy I've been waiting a whole year to reconnect with.  When I interviewed Dave Paul from his Love Shack Libations, just up island from Qualicum Beach, he was about to pour his first beer at his first event EVER.  Like an opening night.
Love Shack is a very popular small brewery that the locals all love and tourists are starting to discover. Dave makes a new beer every month..so depending on when you walk in,  your choices may be different from month to month.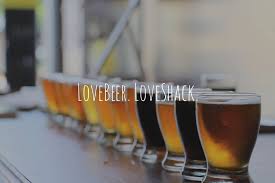 Dave was pouring his latest brew, with the zeal of a mad scientist. It's called Juicy Juice – Northeast style hazy IPA.   Love Beer. Love Shack.
Dave Woodward –  Head Brewer Mount Arrowsmith Brewing
 A local Dave headed to the UK to start his brewing education.  His career took him through the UK, 5 years at Whistler Brewing,  then Tofino Brewing and  Axe & Barrel Victoria.
Mount Arrowsmith brings him full circle.  Back to where it all began.
All that craftwork resulted in Mount Arrowsmith winning Best Amber Ale in the World, at the 2018 World Beer Awards.
 https://arrowsmithbrewing.com/
Kev Ward – Wolf Brewing Nanaimo
Kev Ward, a  Liverpool lad,   has been brew master  for about 6  years. First thing he did was change all the recipes. Wolf Brewing still uses old-school techniques in its brewing. Check out the line up.
Golden Honey Ale, Porter, Scotch Ale, Black and Tan, IPA!
He says "hey" to all his buds back in Liverpool listening on The Net!
 http://www.wolfbrewingcompany.com/
 Clay Potter –   Brew Master Moon Under Water

Clay's brewing career started at  University of Victoria for Biology & Chemistry and Heriot Watt University in Scotland for the Brewing & Distilling Master's Program. He was lucky enough to work with and be mentored byPaul Hoyne.
With his family, he took over the Moon Under Water Brewery in 2012.
In 2014, Moon Brewery introduced two new programs: a sour series featuring the beloved Copper Kettle Sour, and line of limited-release barrel-aged beers, such as The Crow's Nest. These highly-sought after beers are small-batched and aged for 18 month
In December 2017, Clay opened a distillery within the brewery. The Moon Distillery has recently launched their first wave of products, featuring Citrus Gin, Orange Vodka and Espresso Vodka, all made with local malts, fruits and botanicals.
http://ww.moonunderwater.ca/about.php
 Ross Wise – Winemaker  Black Hills
Eric Edwards – Executive Chef    Cedars @ Tigh-Na-Mara
Black Hills is the home of one of Canada's greatest wines Note Bene. A huge Bordeaux blend and a spectacular portfolio. It includes one of my three favourite BC wines, their Carmenere!   The sale of the winery to Peller sent the Canadian wine industry sideways. The new winemaker has to follow in the footsteps of the legendary Senka Tennant and Graham Pierce.  Ross has the chops to more than do the job.
New Zealand-born Ross Wise joined Phantom Creek Winery  in September, 2016, as the fulltime winemaker. A 2005 enology graduate of Australia's Charles Sturt University, he started his career as a vineyard supervisor at Felton Road Winery in Central Otago, and moved on to the cellar at the Grove Mill Winery in Marlborough before coming to Canada in 2006.
 He became an assistant winemaker at Flat Rock Cellars in Ontario, becoming the winemaker there in 2009
 In 2012, he launched his own consulting firm, making wines with several Ontario wineries, including Rosewood Estates, Keinte-He Winery, The Organized Crime Winery, Icellars Estate Winery and The Good Earth Winery. The opportunity to make ultra-premium wines in the Okanagan drew him to Phantom Creek, and now, to Black Hills.
 In addition to all that, he is well into his studies to become a Master of Wine.
(from John Schreiner)
This is the first verbal interview Ross has done.  He was great!
On the other hand,  Chef Eric Edwards at Tigh-na-Mara loves a microphone.
He's outgoing and loves to swap verbs.
Chef paired his food with Black Hills wines. You can hear the delight in his voice.
It helps that he's a very good chef..with a command of his ever expanding kitchen.
http://www.blackhillswinery.com/Current-Vintages
http://www.blackhillswinery.com/
https://tigh-na-mara.com/dine/cedars-restaurant-lounge
Severine Pinte   Winemaker at La Stella & Le Vieux Pin
 Severine makes both La Stella and Le Vieux Pin but on the night she was pouring La Stella exclusively!
a native of Montpellier..
Severine Pinte came to Le Vieux Pin in 2010 with 14 harvests of international winemaking experience under her belt along with 8 years of vineyard management. Severine is a graduate of the illustrious ENSAM (Ecole National Superior Agronomic of Montpellier)
She apprenticed at the Cave de Tecou in the AOC Gaillac before coming for the first time to British Columbia to work for Domaine de Chaberton as an assistant winemaker.
In 1999 she returned to France and worked a year in Bordeaux under the direction of Andre Lurton in Pessac-Leognan then returned to the Languedoc. For nine years Severine was head winemaker and viticultural council for 'Le Vignoble des 2 terres' in the Terrasse du Larzac terroir.
In the winter of 2003, she took leave for harvest at Frankland Estate winery in Western Australia and enjoyed learning a different take on her beloved Syrah and Viognier. Curiosity and the pursuit of new challenges brought Severine to the Okanagan and she brought with her an astute understanding of wine and terroir. Her favorite quote is from Jean Hugel: "100% of the quality of a true wine is already in the grapes, not in the cellars where you can only lose quality."
For her, The Okanagan, with its unique terroir and cool climate, has always been intriguing. As such she is the perfect candidate to craft world class Syrah and Viognier in the South Okanagan.
STORIES WE'RE WORKING ON:
Brigitte Raye   –  Orto in North Vancouver
The wineries of Okanagan Falls –The Interviews
Alberto Antonini – his Poggiotondo Wines
Pedro Parra – Pours his wines.
Top Drop 2019