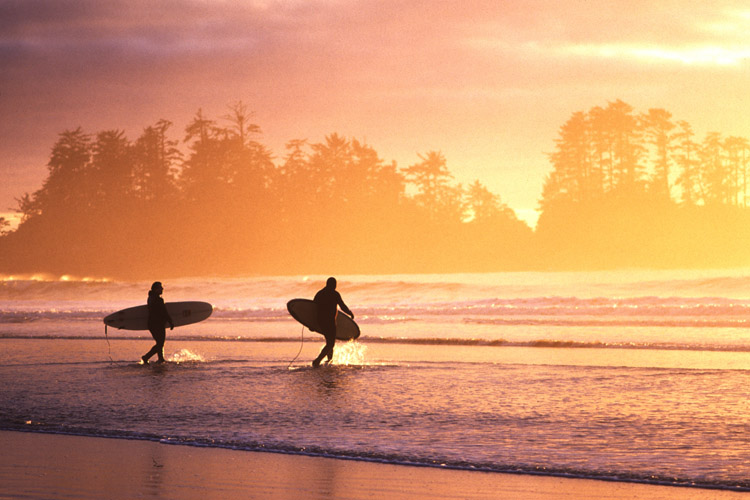 Discover the Cookbook from The Wickaninnish Inn.  #1 Resort in Canada (Conde Nast)
and face to face with Bella and Lock & Worth   
Podcast: Play in new window | Download
  Condé Nast Traveler this week announced the results of its 31st annual Readers' Choice Awards with The Wickaninnish Inn recognized as the # 1 RESORT in CANADA.
This is the third time the Wickaninnish Inn has received Condé Nast Traveler's Readers' Choice Award, taking the number one spot in both 2013 and 2014, and the second award from Condé Nast this year. In January 2018, the Wickaninnish Inn was given the Gold List Award which highlights the editors' favorite hotels from the best across the globe.
All of that great news was well timed as we were planning on repeating these interviews we aired back in June.
The second half of the show features two of the outstanding new winemaker/owners in the Canadian wine industry.
Jay Drysdale makes Bella – all bubble. All the time. On the Naramata Bench.
And just down the road is Matt Sherlock from Lock and Worth and Nichol Vineyards.
Both are introducing new winemaking methods and attitude. They both sound like preachers in mid-sermon.
Podcast: Play in new window | Download
The Show:
The Wickaninnish Cookbook – Rustic Elegance on Nature's Edge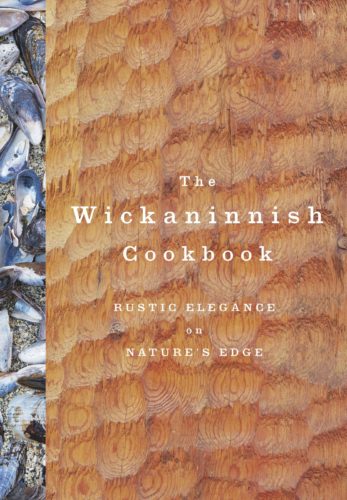 Executive chef Warren Barr and Managing Director Charles McDiarmid
 ONE OF THE MOST ANTICIPATED BOOKS OF 2018: "On the furthest west coast of Vancouver Island, the Wickaninnish Inn in Tofino, B.C., has been a destination for visitors from around the world since its opening in 1996, the Pointe restaurant a pillar of the town's flourishing culinary scene. Their first cookbook gathers signature recipes from former and current chefs and focuses on regional techniques and seasonal west coast ingredients." The Globe & Mail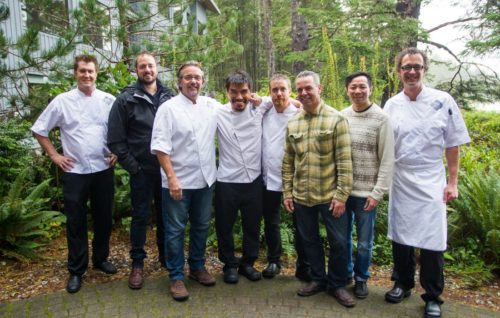 Since the Wick first opened in 1996, it has become a destination for travelers attracted by its rustic elegance, warm hospitality, and incredible west coast cuisine. This cookbook highlights the distinctive dishes (and the stories behind them) that have made The Pointe Restaurant a destination dining experience like no other and captures the spirit of spectacular natural surroundings, west coast life, and scenic ocean-to-table dining.
Memorable recipes from the Wick are coupled with signature recipes from current and former chefs–Warren Barr, Rod Butters, Matthias Conradi, Mark Filatow, Justin Laboissiere, Duncan Ly, Andrew Springett, and Matt Wilson–and combine cutting-edge techniques with fresh, seasonal ingredients, to create a distinctly contemporary, west coast cookbook.
Inside you will find both sophisticated and accessible recipes that speak to the Inn's longstanding commitment to farm- and ocean-fresh ingredients, and strike a harmonious balance between the bounties of land and sea that surround the Inn. The Wickaninnish Cookbook offers a chance to visit life on nature's edge and discover dishes from one of the most prestigious kitchens in Canada.
Guests on Tasting Room Radio are  Charles McDiarmid,  Managing Director  (His family conceived of and built The Wick)
And current Executive Chef Warren Barr.
Matthew SherLOCK and Ross HackWORTH.  Lock and Worth. 
Jay Drysdale and Bella…
 Want to get a sense of BC's wine future?  Matt and Jay will be the very front, leading the movement.
Honest, single vineyard wines of time and place – priced for everyday consumption.
Mathew Sherlock
 "We strongly believe that one should be able to drink high quality, single vineyard (non-commodity), small production wines that are priced reasonably from British Columbia. We plan to be around 20 years from now, not by becoming a large company but by creating a sustainable business within our community. For us, part of that means making wines that always over deliver"
 Sherlock and Hackworth farm organically and work the vineyards by hand whenever possible. They use native yeasts for fermentations, limited sulfur, and a gentle touch that avoids punch downs or pumping over or racking during élevage. The wines are bottled without fining or filtration.
Up the road at Bella, is a winery owned by Jay Drysdale and his wife, Wendy Rose. Bella only makes sparkling wines and only works with Chardonnay and Gamay Noir.
Bella 's annual production is 2000 cases, split between a vineyard series and a natural series. Each wine in the vineyard series highlights a single grape, from a single vineyard, and single vintage. Dry-farmed and organic vineyards from Kelowna to Kamloops supply the fruit. The natural series uses the same vineyards, plus Bella's four-acre estate vineyard.

The vineyard series wines are made using the traditional Champagne method, with commercial yeasts and sugar added to the wine to trigger a second fermentation. Jay and Wendy make the natural series wines by pressing whole cluster grapes and allowing wild yeast fermentation to begin in neutral barrels.
No additives, allowing fermentation to finish in the bottle.  This process is called méthode ancestral and Bella is the first winery in western Canada to use it.
The natural process causes some of the bottles to be cloudy.  As Jay has said "Yes, they're cloudy. Get over it"
Here's a quote from a go-to wine human Kurtis Kolt in the Georgia Straight
 "Natural wine.  It's wine made with minimal intervention. This means organic (and sometimes biodynamic) farming (without the use of pesticides and such), naturally occurring ferments with wild yeasts in the cellar, and winemaking without fining, filtration, or manipulation".
Podcast: Play in new window | Download
STORIES WE'RE WORKING ON:
A Merlot Special:
Why doesn't it get more respect?
Checkmate
Rhys Pender (MOW)
Hester Creek
Eh Nihilo
Township 7
Rust Wine
Road 13
The 2018 Judgment of BC