Back to The Okanagan
(Roche – Desert Hills/Ursa Major – Fairview Cellars)
Podcast: Play in new window | Download
THE SHOW
 Don't say we didn't warn you!
Bill Eggert – Owner/Winemaker at Fairview Cellars – The Golden Mile
Bill will be speaking his considerable mind to start off the show.
But before he starts firing off one liners and certain people start ducking,  I thought it best to talk about his wines.
The names of these wines on the labels should tell you a great deal about the guy who grew and created them.
Two Hoots – A Cab/Merlot blend
Madcap Red – Merlot based blend
The Bear – The classic Bordeaux Blend
Bucket of Blood – Syrah and Cab or Cab Franc.
Iconoclast – The best of Bill's Cabernet Sauvignon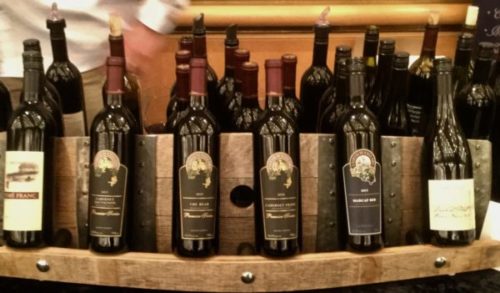 There's also an outstanding Cab Franc, a  stand-alone Merlot that deserves respect, Sauv Blanc that drinks beautifully, Gruner Veltliner that loves the Okanagan and two reds you want to know about
Bill's making a Pinot Noir that given time and harvests will become an Icon.
Finally we come to The Champ – Fairview Cellars Cabernet  Sauvignon.  They should all be this good.
It's a Premium single release but also makes Bill's blends so much better.
As Bill told me years ago " I taught the wine course in the Valley but I didn't give away ALL my secrets"
We welcome back Bill Eggert of Fairview Cellars to Tasting Room Radio.
Please Stand back – this could get nasty.
http://www.fairviewcellars.ca/fairviewcellars.ca
 Dylan & Penelope Roche – Co-owners and winemakers .  Naramata Bench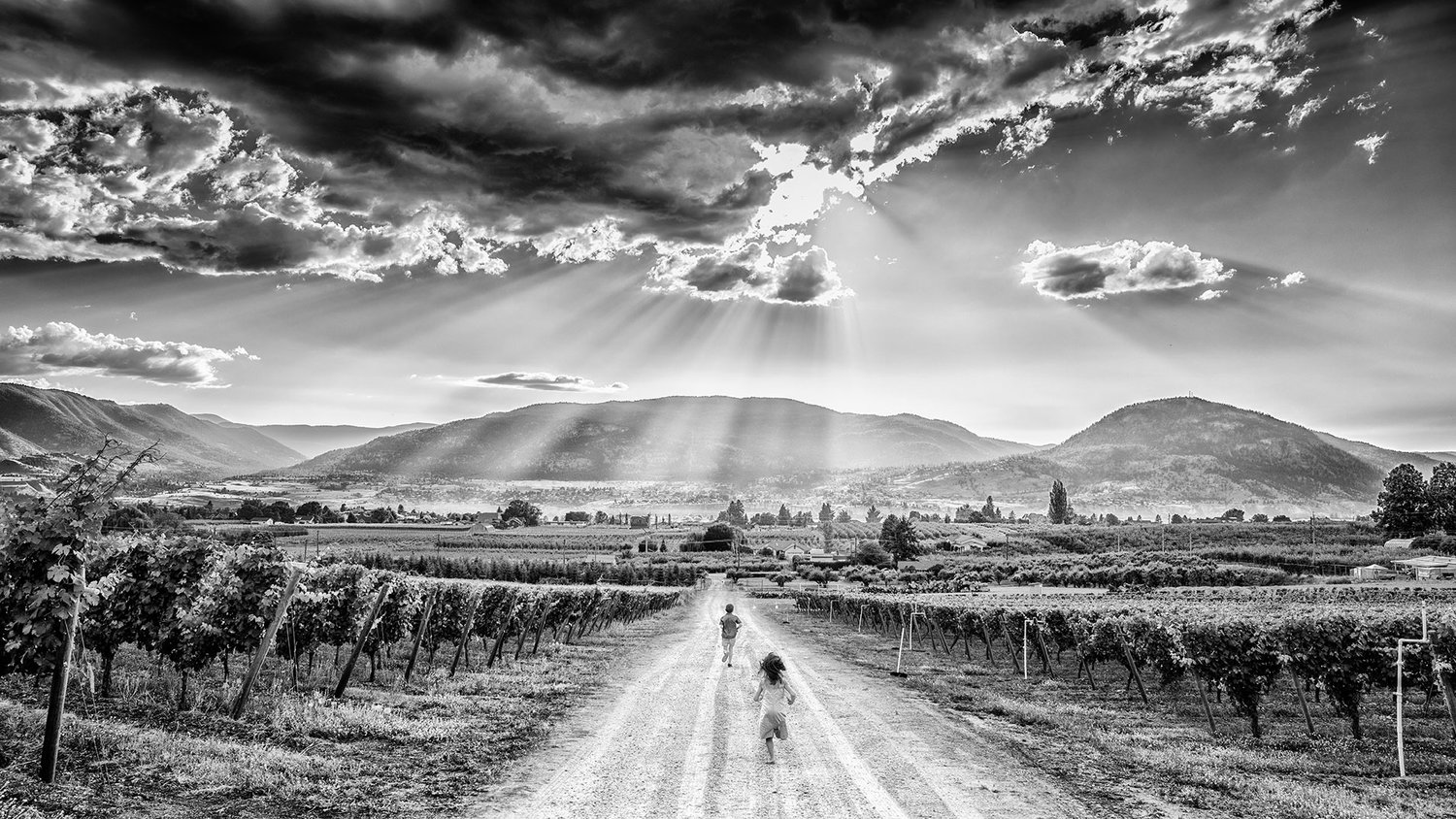 Roche Vineyards… Naramata Bench Had we stayed in Naramata, Roche would have been our next door neighbour.  That alone makes me interested in their story… but it gets better the more you know.
Dylan grew up in North Vancouver, cycling took him to Europe and an interest in winemaking. Penelope grew UP in Bordeaux..surrounded by Chateaus and Castles. She was expected to take over from her parents and did so for a number of years but she also was looking for something else.
They met in a bar in New Zealand. They shared a beer or two and a realized they both were taking wine courses and they liked the same things about that life.
Of course they got married and after searching and tasting they decided to start their winery Roche on the Naramata Bench.
At their location on the Upper Bench Road they were at the foot of a slope that had really well grown Zweigelt and Schonberger.  When they discovered how great  Farmer John's vines were – they were off and running.
Now they've planted new varietals because as any fan of French wine knows, you must have a Bordeaux Blend in your portfolio… especially if you are FROM Bordeaux.
In 2017 they  planted Chardonnay and Pinot Noir.  Things are getting interesting.
FYI – When I tasted their first ever Chardonnay, from purchased grapes, I declared to anyone within earshot – it was perhaps the best Chard I'd tasted in 5 years in the Okanagan. Keep an eye on their Chard. It's only going to get better as they grow their own grapes.
Lets head for their tasting room, right next door to where we lived and see what they've been up to.
That red barn in behind is where this show was created for the first 5 years.
Randy  and Rajen Toor –  Father and Son.  Winemakers and owners of Desert Hills and Ursa Major
The address is 4078 Black Sage Road.  That's ghe epicentre of serious winemaking in the South Okanagan.
Big heat. Serious terroir. Where reputations are grown and created.
Randy has been showcasing his wines for years. Personally pouring his wines at winemakers dinners and media release events. Getting people's attention one pour at a time. Well, we know who he is now, don't we?
Many awards and cases of wine later Desert Hills , for many wine fans and restaurants, is a go to portfolio.
Randy – first and foremost is a grower.  He's got the goods and he knows it.
The Gamay is truly outstanding. Check out the Merlot, Syrah, Petit Verdot, Cab Reserve, malbec and blends.
Whites?  Sauvignon Blanc, Unoaked Chard, Pinot Gris, Viognier, Gewurztraminer, etc
Rajen Toor is Randy's son and has his own vineyards and label – Ursa Major.  He also has  a career as an actor. We'll get to that part in a sec.
Ursa Major features  BIG red blends..
A cab that's huge.
A Syrah that's all spice and black chocolate.
A blend called Borealis.
Oh..and the acting?  Rajen shot a new film in India  called Barefoot Warriors. A true story of a young broke soccer team who qualify for world Cup but get kicked out because they don't have any soccer shoes. Coming this Fall we hope… just like the wines.
https://www.deserthills.ca/Wines/Ursa-Major-Wines
Podcast: Play in new window | Download
STORIES WE'RE WORKING ON
Next week – The Four F's – Year Seven!
Fishing, Friends, Food and Fluids. (23 bottles of fluid)
Rhys Pender. Mark Filatow, John Weber and tdm
Fishing Campbell River with Mark Stewart at Gowlland Harbour Resort.
Victoria Wine Festival
Vintage Corks