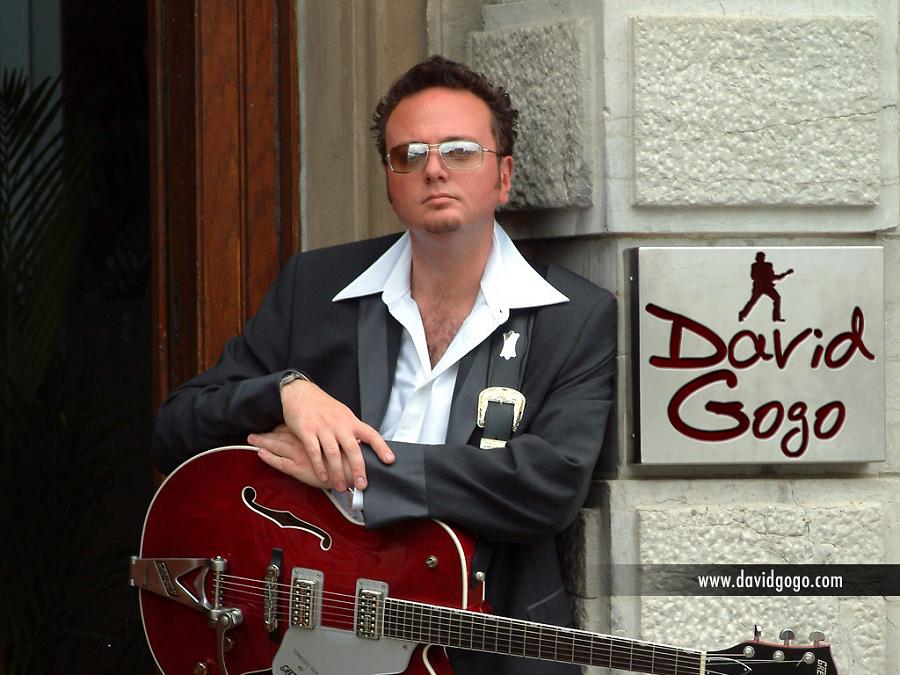 A packed show this fine evening folks…
Joe Bonamassa (live), Terence Blanchard with PJ Mortin, Kendel Carson
Live Zepplin and so much more…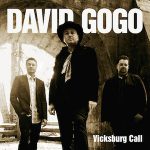 Vicksburg Call is Gogo's fourteenth release and is poised to add even more acclaim to his already impressive inventory. Undoubtedly a rockin' blues album, it was recorded at Rick Salt's brand new studio in Gogo's hometown of Nanaimo, British Columbia. Gogo has recorded several albums with Salt, and the new studio has a live, intimate atmosphere, which yielded an overall grittier sound with lots of feeling. The new album also has more of a "band feel" to it than previous albums, making the songs feel more like the live show. Additionally, Gogo was inspired to make use of a wider range of guitars from his extensive collection and experimented with his newly acquired Gibson Les Paul and a Martin D 35 that had him playing and writing outside of his usual approach.
Out September 4th. Pre-order August 14th.
Visit www.davidgogo.com for more details.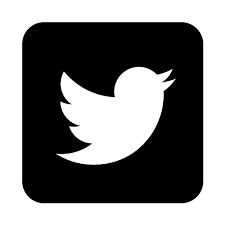 Follow David here

Next week…

Mulligan Stew will be live at The Edmonton Folk Music Festival
PLAYLIST:
| | | |
| --- | --- | --- |
| This is Mulligan Stew | with Terry David Mulligan | Playlist www.mulliganstew.ca |
| Mercy Mercy Mercy | Maceo Parker – Rebirth Brass band | Southern Exposure |
| Haitian Divorce | Steely Dan | Showbiz Kids – Steely Dan Story 72-80 |
| Where do I go from here | Bro Neil | Campfire Confessions |
| this is Mulligan Stew | www.canadahouse.com | Up Next – Elvis Costello Live |
| Watching the Detective (live) | Elvis Costello | The Spectacular Spinning Songbook |
| Never let you down | The Weepies | Sirens |
| this is Mulligan Stew | playlist www.mulliganstew.ca | Up next – Clapton plays Dylan Live |
| Don't think twice its alright (liive) | Eric Clapton | 30th anniversary concert – MS Garden |
| The Late Greats | Wilco | A Ghost is Born |
| Wake up little suzie | The Everly Brothers | Gereatest Hits |
| If I fell | The Beatles | Hits package |
| this is Mulligan Stew | with Terry David Mulligan | Coming UP – New David GoGo – Ridley Bent |
| the Pretender | Jackson Browne | The Pretender |
| TDM – Mulligan Stew | playlist www.mulliganstew.ca | |
| Child all over again | Kendel Carson | Rearview Mirrow tears |
| Travelling Rideside Blues | Led Zeppelin | BBC Sessions |
| this is Mulligan Stew | with TD Mulligan | Coming UP – New David GoGo – Ridley Bent |
| Fooling Myself | David GoGo | Vicksberg Call |
| David harleys son | Ridley Bent | Blam |
| Loan me a Dime | Boz Scaggs | Boz Scaggs |
| Why? | David GoGo | Vicksberg Call |
| mulligan stew on ckua | playlist www.mulliganstew.ca | Coming UP – Terence Blanchard. Joe Bonamassa.Macy Gray |
| Compared to what | Terence Blanchard with PJ Mortin | Breathless |
| Evil | Joe Bonamassa (live) | Muddy/Wolf Red Rocks |
| Bang Bang | Macy Gray | The Way |
| www.coyotesbanff.com | coming UP – Led Zeppelin | |
| Use Me | Bill Withers | Lean on Me The best of BW |
| Thanks so much for being out there | Have a great august | www.mulliganstew.ca |
| Darlene | Led Zeppelin | Coda |
| | | |