We finish our Okanagan Wine Tour with Moon Cursor and Howard Soon at his new Sandhill Winery. Then a call to Chef Ned Bell who's biking across Canada  July 1st for Chefs for Oceans. Sommelier of the Year Terry Threlfall  talks TNT and wine buying 101. And The Wine Diva has Wines for Canada Day  Cheers  

Podcast: Play in new window | Download

[divider]
 THE SHOW
 Moon Cursor – in the very south Okanagan..right up against the US Border.

Chris Tolley
– Software Engineer by training. Farmer and
casinoscapital
winemaker by day. His academic year at NZ's Lincoln University gave him  a soft spot for offbeat varietals with loads of personality.
Beata Tolley –
The shingle outside her office reads "Chartered Accountant". Also trained in viticulture and oenology at Lincoln University, Beata manages the inner workings of Moon Curser. The home of
Border Vines, Dead of Night, Nothing to Declare Rose, Afraid of the Dark etc.
http://www.mooncurser.com/
[divider]
Howard Soon – Sandhill
To quote
Beppi Crosariol of the Globe and Mail
"If anyone embodies the quality revolution in B.C. wine that's taken place since the sip-while-you-slalom era, it's Mr. Soon" Howard was the first ever guest on Tasting Room Radio. That's how much we like him.
We found him walking through his brand new
Sandhill Winery
in downtown Kelowna. Even through the construction dust and unfinished walls, you could tell its going to be a fun destination.
Reflecting the man, I suppose. Very few people know the Okanagan as well as Howard. When he teams up with his friend
Richard Cleave,
they make beautiful wine together. Here's another great chat with HoSo!!
[divider] Ned Bell – Chefs for Oceans  

This Canada Day, 
Four Seasons Hotel Vancouver and YEW seafood + bar 
Executive Chef Ned Bell
 will set off on a challenge that could forever change the future of sustainable seafood in Canada.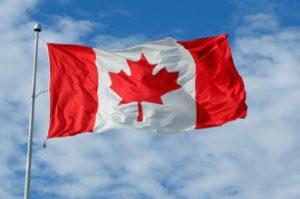 Last year the always ambitious and greatly passionate Chef Bell launched Chefs for Oceans and cycled across Vancouver Island in support of healthy lakes, rivers and oceans; this year he's taking on the entire country.
On July 1, 2014,
 Chef Bell will head out from St. John's Newfoundland on the journey of his life as he cycles across Canada, all in the name of sustainable seafood.   Ned talks about the journey. I keep asking about The Pain. We'll talk as he crosses Canada.  Way to go Ned.  
http://chefsforoceans.com/
[divider]
Terry Threlfall – TNT Wines
In 2012, Terry was named
Sommelier of the Year
by Vancouver Magazine, the Vancouver Playhouse International Wine Festival and California's Sunset Magazine, and he was also named one of the 'Top Foodies Under 40' by Western Living Magazine.
He was the first Canadian sommelier to become a regular panelist for Decanter Magazine, and he returns to London every year to judge the prestigious Decanter World Wine Awards and the International Wine Challenge.
Terry is proud to continue to act as Festival Sommelier for the Vancouver International Wine Festival, a role which he has held for 13 years. Terry is regularly called upon by numerous media outlets for his natural ability to demystify wine in a relaxed, yet sophisticated manner. The bonus in winning Somm of the Year is he got to create a wine at
Okanagan Crush Pad,
which he called TNT. His Initials. After a quick chat about his wine, we moved on to ordering or buying wine in today's market. Once again, info you can use.  
http://terrythrelfall.com/
[divider] and finally
Canada Day Wines
from
The Wine Diva Daenna van Mulligen
Special Canadian wines for a very special day. You can find the complete list at
www.winediva.ca
Podcast: Play in new window | Download
STORIES WE'RE WORKING ON
Brewery and the Beast
2 days in Oregon wine country
NZ wine tour part 3
The Dirt Farmers of BC
Sobo Cookbook
Chateau Teyssier – St Emilion
Changing Wine Laws
R&B Brewing let the chefs do the beer
Jason Priestley – The book – the man
Vancouver chefs try and Kill Bill 24
Jim Cuddy, Ed Robertson, Painted Rock, Foxtrot, Pino and The Hawk. All in the same place at
Clayoquot Wilderness Resort