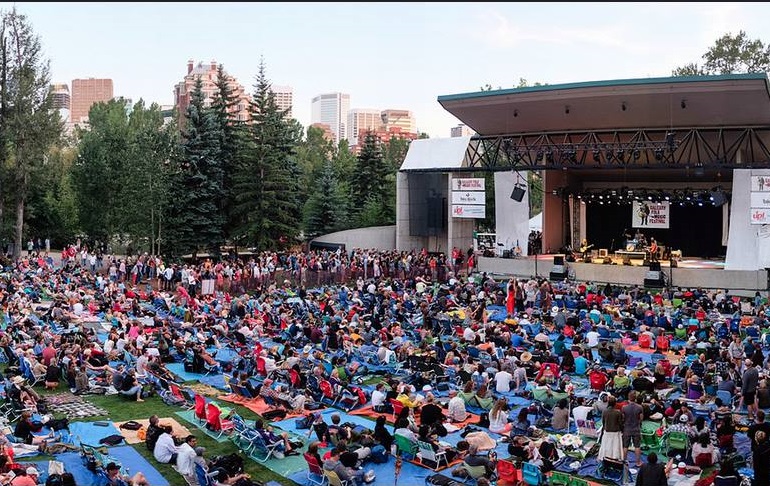 Five interview guests. All Artistic Directors of their festivals.
They spend a year preparing their festivals so we can sit on a hillside, drink Slurpees, inhale a burrito, and have world-class music wash over us.
Four of them are in a group discussion about surviving the Covid years, this year's artist lineups, and celebrating the renewal of live music. The fifth guest in hour one is the artistic director of The Edmonton Folk Fest,  Terry Wickham.
Fiona Black –  Vancouver Folk Music Festival (July 14-16) Thefestival.bc.ca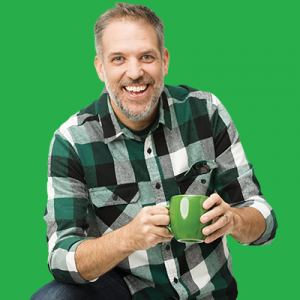 Chris Frayer –  Winnipeg Folk Fest. (July 6-9) Winnipegfolkfestival.ca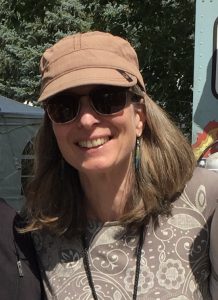 Sue Panning – Canmore Folk Festival (Aug 5-7) Canmorefolkfestival.com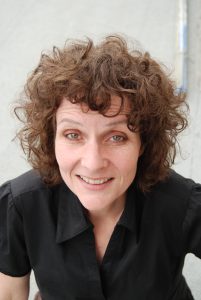 Kerry Clarke – Calgary Folk Fest (July 27-30)  Calgaryfolkfest.com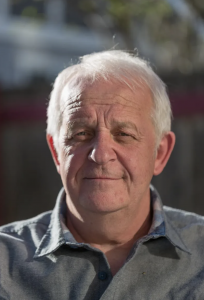 Terry Wickham – Edmonton Folk Fest (Aug 10-13) Edmontonfolkfest.org
We'll find out how Vancouver Folk survived a near collapse of their festival.
How they all worked together, as a community, to support one another.
Also, their talent lineup and who they think could steal the show.
The Complete discussion on Mulligan Stew Podcast and TerrydavidMulligan YouTube Channel.
Thanks all
tdm
PLAYLIST:
| | | |
| --- | --- | --- |
| Mulligan Stew with TDM | Music Festival Season Special | & Remembering Tina Turner |
| Cold Cold Cold/Tripe face boogie | Little Feat | Feats don't fail me now |
| Spin it faster | Ben Harper & Ziggy Marley | Spin it Faster |
| This will be our year | Teskey Brothers | London Bridge EP |
| Radio | Margo Price (Sharon Van Etten) | Strays |
| Deane House | River Cafe | Thank you for the Stew/CKUA Support |
| You were mine | Tami Neilson | Chick A-Boom |
| Hiding out in the Open | Fiest | Multitudes |
| The Wolves | Watchhouse | Tides of a teardrop |
| Terry Wickham Interview | Line Up for Edmonton Folk Festival | Complete interview on TDM Podcast and YouTube |
| Shooting at the Moon | Mariel Buckley | Everywhere I used to be |
| The Lucky Ones | Sue Foley (Jimmy Vaughn) | The Ice Queen |
| Got to be you | Bros. Landreth | 87 |
| The Stew – TDMulligan | Complete Terry Wickham Interview | on Mulligan Stew Podcast & tdm YouTube channel |
| Whiter shade of Pale | Carlos Santana and Steve Winwood | Blessings and Miracles |
| CKUA – Mulligan Stew | Coming UP Tina Turner and our | Summer Music Festival Feature |
| Rock Me Baby | Tina Turner | What's love got to do with it? |
| 2023 Folk Festivals – Feature Story | details – mulliganstewdotca | Coming Up – Wood Bros. Allison Russell etc. |
| Pilgrim | The Wood Bros. | Heart is a Hero |
| You're not alone | Allison Russell (Brandi Carlile) | single |
| When you miss someone | Wm Prince | Stand in the Joy |
| September Fields | Frazey Ford | Indian Ocean |
| Talking Canmore. Calgary. Vancouver & Winnipeg Festivals | Complete interview on Mulligan Stew Podcast | and TDM YouTube Channel |
| Didn't it rain | Jim Byrnes, Sojourners. Steve Dawson | House of Refuge |
| Pledging my Love | Emmylou Harris | White Shoes |
| What I wouldn't do | Serena Ryder | Harmony |
| Folk Festival Feature. On Canmore. Winnipeg. Vancouver & Calgary | Complete interviews on Mulligan Stew Podcast and tdm YouTube channel | details & links mulliganstewdotca |
| Lay down Sally | Albert Lee (Sammy Kershaw) | Tribute to Eric Clapton |
| Silver Dagger | Charley Crockett | In the night |
| Cannonball (acoustic) | Fantastic Negrito (ZZ Ward) | single |
| My Moon My Man | Fretless with Madeleine Rogers | single |
| Thank you to our guests | Now – lets go festival | complete interview details at mulliganstewdotca |
| It's only love | Tina Turner and Bryan Adams | Reckless |
| | | |