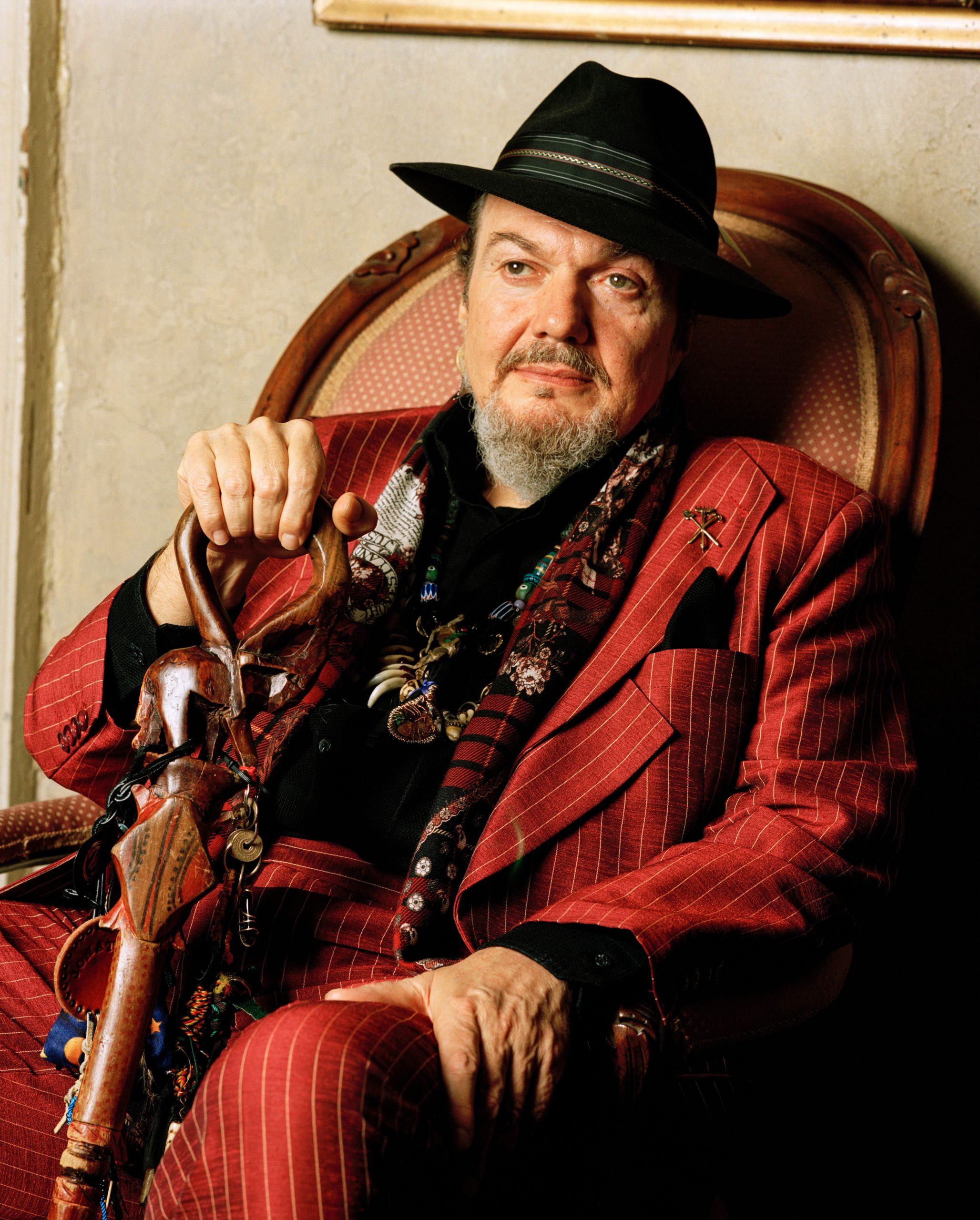 Mac Rebennack – known the world over as Dr. John died at dawn on June 6, 2019. For some of us, he was Dr John. The Night Tripper. For ALL of us he was the voice and face of New Orleans.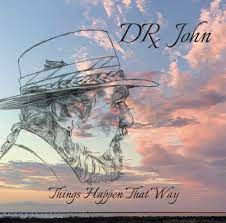 His latest (and last?) album Things Happen That Way, releases Friday.
And what an album. Guests include Willie Nelson,  Willies son Lucas Nelson and Promise of the Real. Aaron Neville.
Our interview guest is Ken Ehrlich who for over 40 years was the producer of the Grammy Awards. Mac had won 6 Grammys,  which is how they met and became friends.
When Mac died Ken was asked to write the liner notes and give the farewell speech at Mac's celebration of life.
Mac Rebennack was a musical genius, a mentor,   a reformed addict, a Father, and husband. And such a character.  Which is why Dan Auerbach is shooting a documentary on Dr. John.
The complete dialogue – and it includes Ken reading some of his farewell speech for us – can be enjoyed on the Mulligan Stew Podcast. 
MUSIC THIS WEEK FROM
Dan Mangan
Snarky Puppy
Tedeschi Trucks Band
Whitehorse
Asleep at the Wheel/ Lyle Lovett
Madison Cunningham
Larkin Poe
And the tracks that make up Bob Dylan's appearance at The Last Waltz.
And Van Morrison live in SF
PLAYLIST:
| | | |
| --- | --- | --- |
| Mulligan Stew | Terry David Mulligan | CKUA Radio |
| preachin blues | Larkin Poe | single |
| blue suede shoes | ry cooder | the slide area |
| woman got soul | the impressions | people get ready |
| in my life | madison cunningham | single |
| The Stew Year 26 | [email protected] | Todays Guest – Ken Ehrlich on Dr John |
| trouble in mind | asleep at the wheel. lyle lovett | still the king |
| why get up | the fabulous thunderbirds | the essential FT |
| superstition | stevei wonder | talking book |
| TDMulligan – The Stew | Guest – Ken Ehrlich on Dr John Album | things happen that way |
| just know it | dan mangan | single |
| leave me as you found me | whitehorse | i'm not crying, you're crying |
| last night in the rain | tedeschi trucks band | i am the moon 4 |
| Guest is Ken Ehrlich – on his pal Dr John | New album – things happen that way | Coming UP |
| fats waller original e flat blues | the california honeydrops | our vinyl |
| shakin all over/gloria (live) | van morrison | a night in san francisco |
| bet | snarky puppy | belmont |
| Mulligan Stew Year 26 | [email protected] | send your requests |
| baby let me follow you down (live) | The Band and Bob Dylan | the last waltz deluxe |
| i dont believe you (live) | the band and bob dylan | the last waltz deluxe |
| forever young (live) | the band and bob dylan | the last waltz |
| baby let me follow you down (live) | the band and bob dylan | the last waltz deluxe |
| Coming UP on the Stew | the new Dr John album | with Ken Ehrlich |
| thats how strong my love is | ben uncle soul | single |
| stop and start | the sadies | colder streams |
| picking the numbers | jessie northey | onion knight |
| TDMulligan | NEXT – Dr John's new album | with Ken Ehrlich |
| Ken Ehrlich – Grammy Producer | Friend of Mac Rebennack – Dr John | things happen that way |
| sleeping dogs best left alone | Dr John | Things happen that way |
| Ken Ehrlich – on Dr John | Complete interview on | Mulligan Stew Podcast |
| old time religion | dr john and willie nelson | things happen that way |
| Ken Ehrlich | complete interview . mulligan stew podcast | The Stew |
| walk on guilded splinters | dr john with lucas nelson and promise.real | things happen that way |
| End of the line | Dr. John | Things Happen That Way |
| Ken Ehrlich on Dr John | complete interview on | mulligan stew podcast |