Scott Thompson and Bruce McCulloch  Guest on Saturdays Mulligan Stew.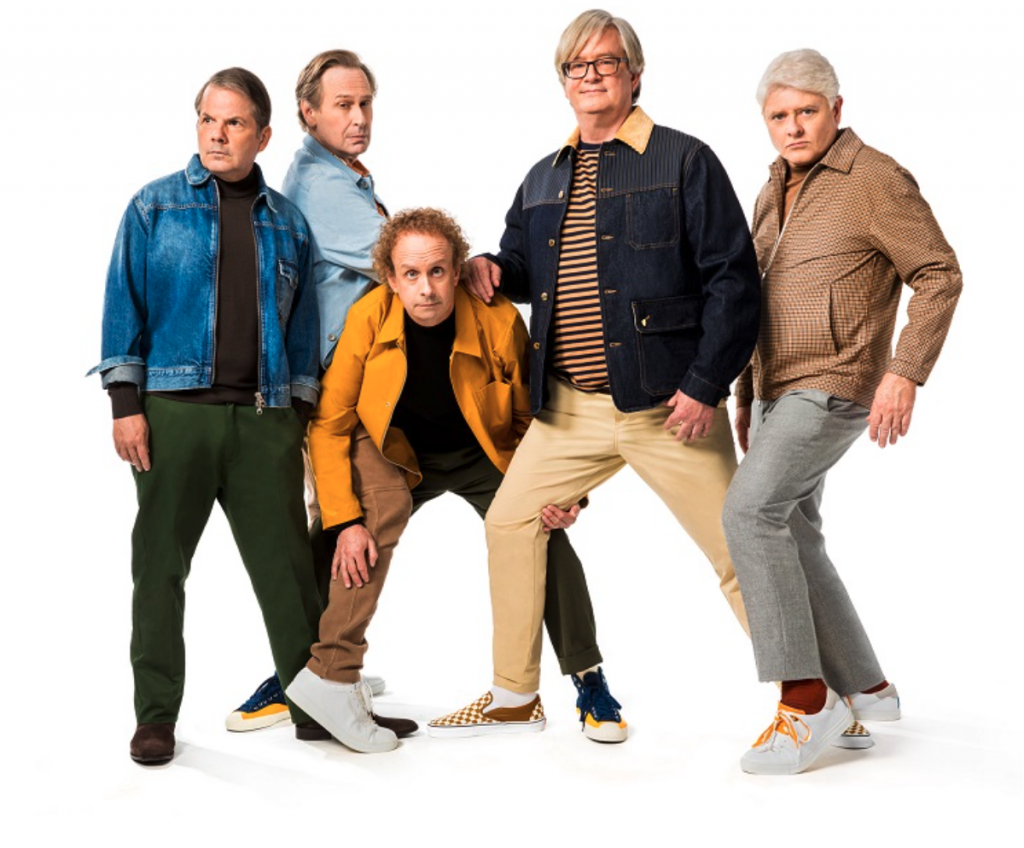 After 27 years the KITH have come back. Like raccoons at the back door.
We talk about
Has funny changed?
Kiss?  Actually Gene Simmonds.
Keeping their characters in place.
And thoughts for the youth of the Nation.
The complete/unedited interview can be heard on Mulligan Stew Podcast
The video version can be seen on our YouTube channel.
New music from
The Stones at the ElMo
Delbert McClinton
Sheryl Crow and Sarah McLachlan
Barney Bentall
Bros. Landreth
Southern Culture on the Skids
Lord Huron
And that's not all…
Tedeschi Trucks/Billy Preston/Ronettes/Mark Knopfler/Taj/Colin James/Chuck Berry/Los Lobos/Cocker/Black Pumas/Jerry Doucette
-TDM
PLAYLIST:
| | | |
| --- | --- | --- |
| The Stew May 21 | Scott Thompson-Bruce McCulloch From Kiids in the Hall Guest | |
| Bird on a Wire (live) | Tedeschi Trucks Band | Let me get by (Deluxe) |
| That's the way God planned it (1&2) Live | Billy Preston (with Clapton-George Harrison) | That's the way God planned it |
| Ain't that loving you | Delbert McClinton | Outdated Emotion |
| Crazy Mama (live) | The Rolling Stones | Live at the El Macombo |
| This is Mulligan Stew | Scott Thompson-Bruce McCulloch From Kiids in the Hall Guest | [email protected] |
| The Difficult Kind (live) | Sheryl Crow and Sarah McLachlan | Sheryl – Documentary soundtrack |
| Colours (acoustic) | Black Pumas | Black Pumas (expanded) |
| This is Mulligan Stew – [email protected] | | |
| Freeway Soul | Tinsley Ellis | Moment of Truth |
| Best Part of (Breaking up) | The Ronettes | Presenting The Ronettes |
| www.coyotesbanff.com | Scott Thompson-Bruce McCulloch  From Kids in the Hall – Guest | |
| Drive all night | The Bros. Landreth | Come Morning |
| Oh Foolish Me | Barney Bentall | Cosmic Dreamer |
| Feeling Alright | Joe Cocker | Classic (four) |
| The Stew with TDMulligan | Scott Thompson and Bruce McCullough – Guest in hour two | |
| Heavy Up | Mark Knopfler | Down the road wherever |
| VooDoo Cadillac | Southern Culture on the Skids | Dirt Track Date |
| Little Red Corvette | Prince | Best of |
| Further on up the road (live) | Tay Mahal and Jack Johnson | Best of Kokua Fest in Hawaii |
| Can't you see what youre doing to me | Colin James | Open Road |
| Mabeline | Chuck Berry | Berry is on Top |
| www.mulliganstew.ca | Coming UP – Scott and Bruce from Kids in the Hall | |
| Angel Dance | Los Lobos | Just another Band from East LA |
| Harvest Moon | Lord Huron | Single |
| Scott Thompson & Bruce McCulloch -Kids in the Hall | The Complete Interview on Mulligan Stew Podcast | |
| Age like Wine | Corb Lund | Songs my friends wrote |
| Scott Thompson & Bruce McCulloch -Kids in the Hall | Video Version on tdm YouTube Channel | |
| Changes | David Bowie | Best of |
| Scott Thompson & Bruce McCulloch -Kids in the Hall | Check out The Podcast and video on you tube | |
| Mama let him play | Jerry Doucette | Mama let him play |
| Spare tire | Ariel Posen and Cory Wong | single |
| | | |