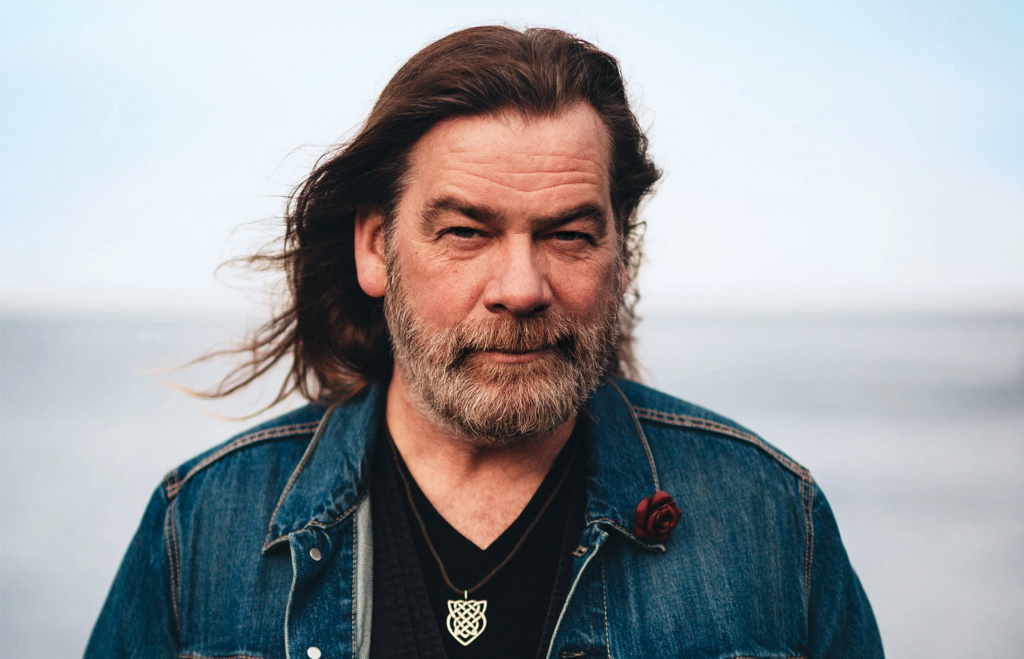 This week our special guest is singer, songwriter, actor, and author Alan Doyle.
He's just released his third book All Together Now  (A Newfoundlander's Light Tales for Heavy Times)
There are four moments in our free-flowing chat that you might want to keep an ear out for.
"I almost laid down my toast"
"The only thing you can't do is nothing"
"I dropped my arrow"
And
Then  the actor Alan Doyle and I recreate a scene between his son Henry and himself – talking about Ed Sheeran
I play the role of Henry.


The book's narration takes place in a crowded bar with everyone talking at the same time. A maritime tradition.
Alan takes time to explain the Maritimes connection with Alberta and why those dates always stand out.
And Alan tells a wild tale of his time spent on the set of Robin Hood.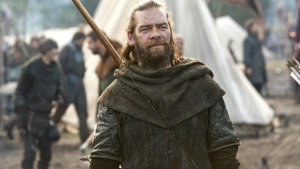 The complete interview can be heard on Mulligan Stew Podcast (Spotify. Apple. Google)
The rest of The Christmas Stew is 90 minutes of handpicked seasonal songs.
Clapton, New Bros Landreth, Coldplay, Sharon Jones, Etta James, Matt Anderson, Sarah McLachlan, John Prine, Blue Rodeo, Whitehorse, Corb, Otis, Darlene Love.
Merry Christmas all…..
Playlist:
| | | |
| --- | --- | --- |
| The Christmas Stew – Part One | Dec 12 2020 | www.mulliganstew.ca |
| Christmas Tears (live) | Eric Clapton | A very special Christmas Live |
| Peace Train | Bros Landreth with Murray Pulver | Single |
| Christmas Lights (live) | ColdPlay | Live from Spotify |
| Silver Bells | Sharon Jones and the Dap Kings | Holiday Soul Party |
| www.deanehouse.com | www.river-café-com | |
| Country Christmas Blues | Matt Anderson | Spirit of Christmas |
| Switchin in the Kitchen | Asleep at the Wheel withg Duke Robillard horns | Pasture Prime |
| Jingle Bell jamboree | Keb Mo | All Star Christmas |
| www.mulliganstew.ca | Tonights Guest Alan Doyle | |
| 2000 miles | The Skydiggers | Angels |
| You know it's Christmas | Dion and Joe Bonamassa | Single |
| Everyday will be like a Holiday | William Bell | Jolly Old Soul |
| I'll be home for Christmas | John Prine | A Benefit for Kate |
| Song for a Winter's Night | Sarah McLachlan | A Winter's Night |
| www.nobleridge.com | Christmas in the Round – Side Door Access/shows | |
| Winter (bonus) | Murray McLauchlan | Timberline |
| Please come home for Christmas | Etta James | A Jazz Noel |
| Christmas in the Round Sunday 6Mtn | sidedooraccess.com | |
| White Christmas | Darlene Love | A Christmas gift for you |
| Merry Christmas Baby | Otis Redding | Jolly Old Soul |
| River | Blue Rodeo | A Merrie Christmas to you |
| Merry Christmas Baby | White Horse | A WhiteHorse Christmas Classic |
| Thew Christmas Stew – Coming UP Alan Doyle Interview | www.mulliganstew.ca | |
| Put the lights in the Tree | Sufjan Stevens | Songs for Christmas |
| Christmas Song (Live) | Dave Mathews Band | Very Special Christmas Live |
| www.eauclairedistillery.ca | Coming UP – Alan Doyle Interview | |
| Just me and these ponies | Corb Lund | An Americana Christmas |
| NEXT – Alan Doyle | ww.mulliganstew.ca | |
| Alan Doyle Interview | The Book – All Together Now | |
| I'll be there ChristmasEve | Alan Doyle | Single |
| Alan Doyle Interview | The Book – All Together Now | |
| Dream of Home Live | Alan Doyle | So Let's Go (Deluxe) |
| Alan Doyle Interview | The complete Interview found at MulliganStew Podcast | |
| Bully Boys | Alan Doyle | A Week at The Warehouse |
| Alan Doyle Interview | The complete Interview found at MulliganStew Podcast | |
| paper in fire | alan doyle | rough side out |