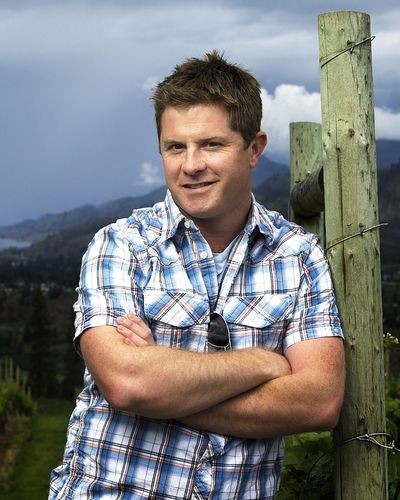 Road 13 & Gotham create a wine/Dan Wright @Unsworth/Rhys Pender Wines of the
Year
Also,  everyone answers three questions
-Wine of the Year
-Trends of 2018
-Wine Gifts

Podcast: Play in new window | Download
Subscribe: Apple Podcasts | Android | RSS
THE SHOW
Joseph Luckhurst – GM Road 13 (Golden Mile)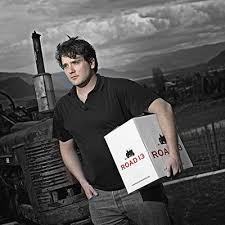 Much to talk about with Joseph.
Blending  in-house wine for Gotham/Hy's.  Answering our three questions,
walking us through their new releases
Jackpot Syrah –  Bronze Nat Wine Awards  2016  $43.48
Blind Creek Viognier – Gold Nat Wine Awards  2017  $18.49
Seventy-Four K –  2017  $25.99 ($2 off in December at BC Liquor Stores)
And last but not least – The surprising sale of Road 13 to Anthony von Mandl
Family of Wines.
Sam Jonnery – Wine Director, Gotham Steakhouse
Steve Schmeitenknop – Beverage Director, Hy's of Canada (was there opening
night)
Megan Buckley – COO, Hy's of Canada & Gotham's opening GM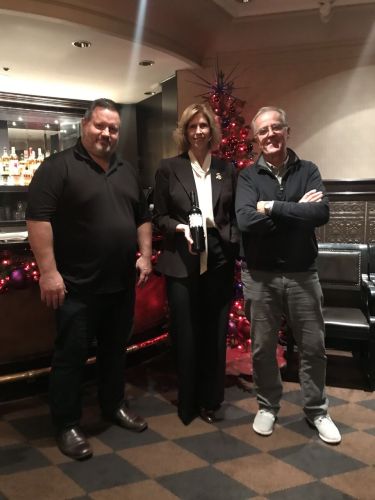 Earlier this year, the  team from Hy's and Gotham visited with Road 13
Vineyards, the 2018 Canadian Winery of the Year, to craft a proprietary red
wine exclusively for Hy's of Canada's three British Columbia restaurants.
Working carefully with Road 13, they created a  gorgeous blend that
perfectly compliments Hy's and Gotham's  menus.
The wine:
named 18-six-18,  was added to their  wine lists in early December. It's a
great blend from Road 13's Blind Creek Vineyard in The Similkameen. 34%
Merlot. 46% Cabernet Sauvignon. 5% Petit Verdot. 15% Malbec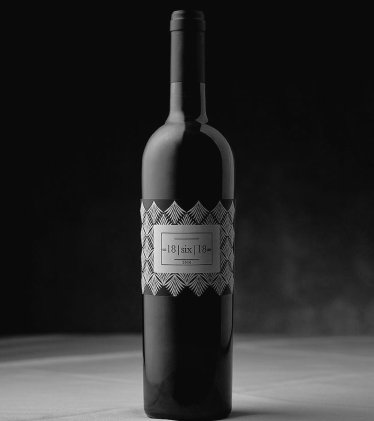 Notes of Cassis, Black fruit.  In the mouth, a sense of black pepper, sage,
dark chocolate, anise and more.
Only available at the three BC restaurants.
In addition, Gotham will be celebrating its 20th anniversary in early 2019
and we get some stories on those years.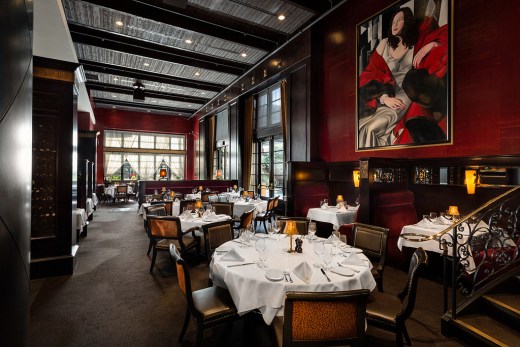 Gotham is famous  for being the home away from home for visiting hockey
teams, film and music stars.
Megan brings perspective on the 20 years of Gotham and how much the
restaurant business has changed in Vancouver in those 20 years.
Sam and Steve talk about creating their blend and then answer today's three
questions.  Wines of the Year. Trends.  Wine Gifts.
Dan Wright –  Winemaker at Unsworth Vineyards  (Cowichan Valley)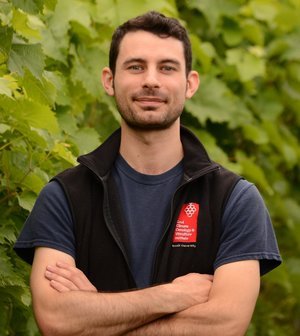 I've done a number of Unsworth features. With Chris and Tim Turyk. However,
I had never interviewed Winemaker Dan Wright.
First time we met I told him the next interview was his. Along comes new
releases from Unsworth and the perfect opportunity to get together.
Dan talks about new releases, the 2015 Cuvee De L'ile (traditional method
sparkling)  and a new dessert wine called Mistelle. (Mistelle is made from
100% estate Pinot Gris fortified with a spirit made from the Pinot Gris
Lees)
and 2016 Symphony (red blend – Cabernet Libre & Petit Milo)
Dan also describes Charme – Charme Rose  – Pinot Noir And the very popular
Rose
Lots to like here!
Dan also answers today's three questions..
Wines of the Year, Trends. Wine Gifts
Rhys Pender – Master of Wine/Partner at Little Farms Winery/ Wine Plus WSET
Educator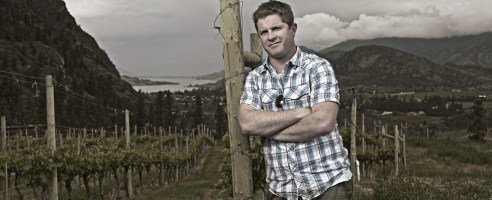 Rhys is the first of three wine ambassadors/teachers who I'm pleased to call
a friend.
(Next Week, Kurtis Kolt from The Georgia Straight and DJ Kearney Global Wine
Expert and New District consultant will be featured in a special on Wines of
the Year, Trends of 2018 and Wine Gifts.
We'll publish all three lists before we're done.)
As a Master of Wine, Rhys had tasted thousands of wines, so to ask him to
narrow his recommendations down to a handful is a tough call. It took him a
day or so to really think about his choices but here they are and Rhys
explains why.
He took on the Trends and Wine Gifts questions as well.
Le Vieux Pin Cuvée Violette Syrah ($27)
Pewsey Vale Contours Riesling 2012 ($43 Private stores)
Louis Jadot Meursault ($94)
Joie Farm Gamay ($24)
Fitz Blanc de Blancs ($42.50)
Trends – Natural becoming mainstream but worrying trends of sugaring up
wines.
And as gifts – Fitz Blanc de Blanc ($42.50). In fact any Blanc de Blancs
bubbly. Or Chablis or Beaujolais because that's what I want!

Podcast: Play in new window | Download
Subscribe: Apple Podcasts | Android | RSS
STORIES WE'RE WORKING ON
Three Questions for DJ Kearney – Global Wine Ambassador and Kurtis Kolt Wine
Column Georgia Straight and Wine Ambassador.
Wine of the Year. Trends for 2018.Wine Gifts.
And a quick conversation with Madeline Puckette – Wine Folly
A visit to Kutatas on Salt Spring Island
With Mira and Dan.
Best interviews of the Year