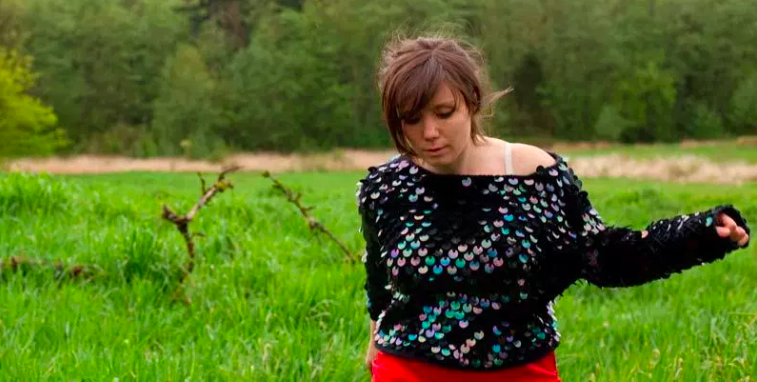 The donor for the first hour is The Canmore Folk Festival…Year 41. The longest-running festival in Alberta.
Our guest is Artistic Director Sue Panning.
We get all the good info for you.  We talk and play tracks from  performers and special artists..like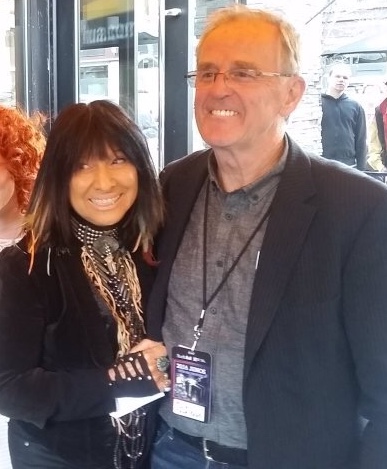 Buffy Ste. Marie
Ruthie Foster
Coco Love Alcorn
Joey Landreth
Sue brings info on
Tarps
Kids..
Tickets..
Other performers 
AND she spends quality minutes talking about Andy and Tom's appearances on Friday August 3.  Andy hosts Celtic Show..and Tom plays the role of Dick Clark..hosting the street dance with The Mammals.
---
Second guest is the wonderful Frazey Ford.
We've played her as a member of The Be-Good Tanyas and now as a solid solo singer/songwriter.
Her last album Indian Ocean with its astonishing single September Fields created a worldwide audience for her music.
She now has fans all over the World..and with her signing to Canada's Arts and Crafts record label..it appears her roll is going to continue.
We talk about protest songs,  the social movement Families belong Together, her new singles which are not on the new album..covers of songs by D'Angelo and George Clinton and Funkadelic .
Tour dates
This Saturday at the Khatsahlano Street Festival in Vancouver. (Kitsilano)
Next Sunday July 15 in Victoria (with Brian Wilson and Bahamas)
And August 1st at Wide Skies Music and Arts Festival in Lethbridge
The complete interview can be heard on our Podcast  Mulligan Stew (Music. Film. Food. Wine)
PLAYLIST:
| | | |
| --- | --- | --- |
| Mulligan Stew July 7 2018 | | |
| Welcome to Mullign Stew – Year 22 | Playlist www.mulliganastew.ca | |
| Come to me | Bonnie Raitt | Luck of the draw |
| Rainy day women (live) | Tom Petty and the Heartbreakers | Bob Dylan 30th Anniversary Celebration |
| Shelter from the Storm | Rodney Crowell (Emmy Lou harris) | The Outsider |
| Beauty and Rage | Jim Cuddy Band | Constellation |
| www.deanehouse.com | Coming UP – Canmore Folk festival | |
| The May Queen | Robert Plant | Carry Fire |
| Black Tambourine | Beck | Guero |
| Mulligan Stew with tdm | NEXT – Canmore Folk fest | www.mulliganstew.ca |
| Sue Panning Interview | www.canmorefolkfestival.com | |
| unbreakable | coco love alcorn | wonderland |
| Sue Panning Interview | www.canmorefolkfestival.com | |
| The War Racquet | Buffy Ste marie | Medicine Songs |
| Sue Panning Interview | www.canmorefolkfestival.com | |
| Stone Love (live) | Ruthie Foster | Live at Antone's |
| Sue Panning Interview | www.canmorefolkfestival.com | |
| still feel gone | joey landreth | Whiskey |
| Mulligan Stew Podcast on Itunes | and Spotify | and Google Play Music |
| Coming UP | Interview with Frazey Ford | |
| What is Hip (live) | Tower of Power | Live and in living colour |
| The hand that changed it's mind | Jools Holland and Dr John | Jools Holland and friends |
| Things have changed | Bette La Vette | Things have changed |
| www.coyotesbanff.com | Coming UP – Frazey Ford | |
| I go blind | 54.4 | La Diffrence. A History Unplugged |
| Human Race | Tom Cochrane | Songs of a circling spirit |
| Mulligan Stew – The Podcast | Subscribe on Spotify. Google Play.Apple Podcast | |
| St Valentine's Day | Barney Bentall | Flesh and Bone |
| Mulligan stew | NEXT – Frazey Ford Interview | |
| Frazey Ford | Interview with Frazey Ford | |
| Done | Frazey Ford | Indian Ocean |
| Frazey Ford Interview | | |
| When we get by | Frazey Ford | when we get by |
| Frazey Ford Interview | | |
| Can you get to that | Frazey Ford | single |
| Frazey Ford Interview | | |
| September Fields (Acoustic) | Frazey Ford | Indian Ocean |
| Thanks for listening | Have a great July | |
| My babe | Whitehorse | The Northern South Vol 1 |
| | | |