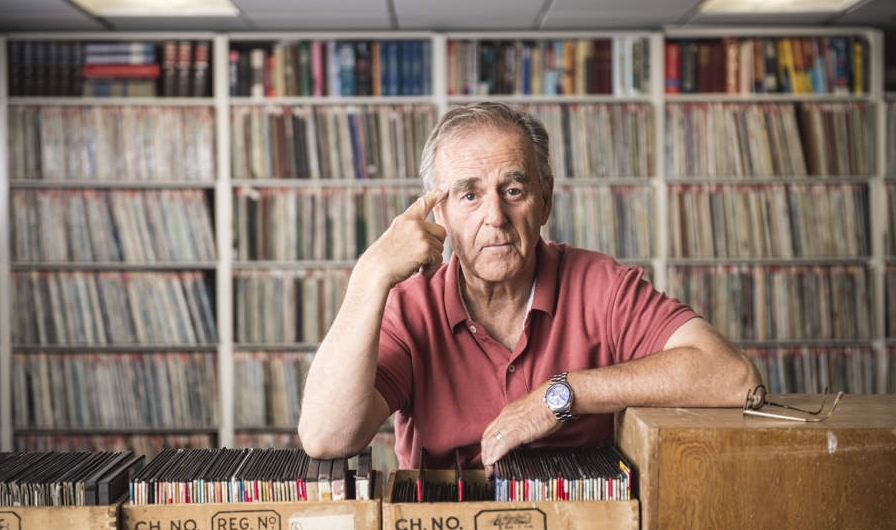 Once again..no interviews/all music…
This first Stew in February starts with Cold Sweat!!
Three different versions of the same James Brown song.
A wicked Afro Cuban version by Mongo Santamaria.
Followed by Albert King and Angelique Kidjo.
New Jim Cuddy. New Molly Johnson, New Sam Coffey.  New Sheepdogs and New Avett Brothers.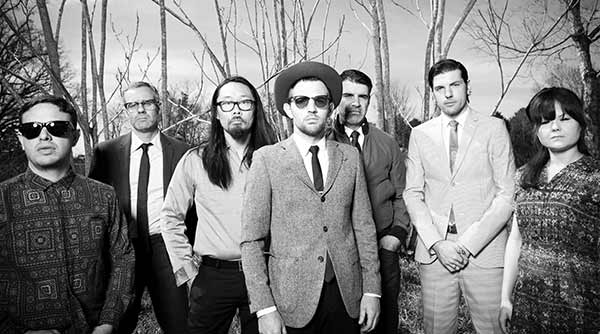 And that Avett song was the key to the show.
I love The Avett Brothers and especially a song called No Hard Feelings. A Look back at a life lived and how our emotions bind us.
As much as the lyrics affect me..the bigger pull at my heart is the harmonies and how their vocals join as one.
I've fallen hard for family harmonies..brothers, sisters..whole families. You can't replicate that chemistry. You either have it as a family or you don't. Families know each other's secrets and it shows in the music.
So having said that, I started a list of families in music. Not FAKE FAMILIES like The Doobie Brothers, Chemical Bros, Thompson Twins, Flying Burrito Bros, Poppy Family, etc.
I thought about The Carter Family, Sister Sledge, The Pointers, The Marley Family, Tegan and Sarah, The Allman's, Vaughn Bros, Crooked bros, Jackson 5, The Proclaimers, Beyonce and Solange Knowles, Chris and Rich Robinson (Black Crowes), Cowboy Junkies, Rankins, Robert Randolph and the Family Band, The Cowsills, The Roches, The Cuddys, Bentalls, Kreegan Bros, Ann and Nancy Wilson, The Wainwrights, Campbell Bros, Isley Brothers, Brothers Landreth etc.
For this Stew I'm thinking Neville Brothers, Everly Bros, The Wood Brothers, Staple Singers, Aretha Franklin and her sisters, The Wilson Brothers of The Beach Boys and First Aid Kit, Klara and Johanna those Soderberg sisters with the exquisite harmonies.
I promise I'll be doing a Part two
Keep in mind National Sibling Day rolls around  April 10
Enjoy The Stew – Brothers and Sisters
-TDM
PLAYLIST:
| | | |
| --- | --- | --- |
| Cold Sweat | Mongo Santamaria | Mojo |
| Cold Sweat | Albert King | James Brown's Funky Summer. Mojo |
| Cold Sweat | Angelique Kidjo | Oyo |
| Wristband | Paul Simon | Stranger to Stranger |
| www.coyotesbanff.com | Coming UP – Jim Cuddy Band | www.mulliganstew.ca |
| Hands on the glass | Jim Cuddy Band | Constellation |
| Mulligan Stew | Terry David Mulligan | www.mulliganstew.ca |
| no hard feelings | Avett bros | No hard Feelings |
| out like a Lion | Whitehorse | The Fate of the World |
| Sail On | Sharon Jones and the Dap Kings | Soul of a Woman |
| Mulligan Stew | www.mulliganstew.ca | |
| Ninty Nine and a half | Jim Byrnes | Long hot Summer days |
| red-eyed and blue | Wilco | Being there |
| inner city blues | Molly Johnson | single |
| Norwegian Wood | The Beatles | Red Lp |
| www.mulliganstew.ca | TDMulligan | |
| Tough | Sam Coffey and The Iron Lungs | Sam Coffey and the Iron Lungs |
| I don't know | The Sheepdogs | five easy pieces |
| Here comes my Girl | Tom Petty and ther Heartbreakers | Playback |
| TD Mulligan | www.mulliganstew.ca | |
| Survival | Georgie Fame | Georgie Fame |
| Chainey Do | Taj Mahal | Hidden Treasures 69-73 |
| Busted | Ray Charles | Best of |
| Coming UP. Brthers. Sisters. Family Artists | Mulligan Stew | |
| Let it be me | Everly Brothers | Heartaches and harmonies |
| It's a Shame | First Aid Kit | Ruins |
| Ophelia (live) | The Wood brothers | Live at the barn |
| Yellow Moon | Neville Brothers | Yellow Moon |
| Coming Up – Aretha, Staples and Beach Boys | | |
| Think | Aretha Franklin and her sisters | Blues Brothers Soundtrack |
| I'll take you there | Staples Singers | Complete Stax Singles |
| Thank you for listening | www.mulliganstew.ca | |
| Gpd only knows (live) | The Beach Boys | Live at Carnegie Hall |
| | | |