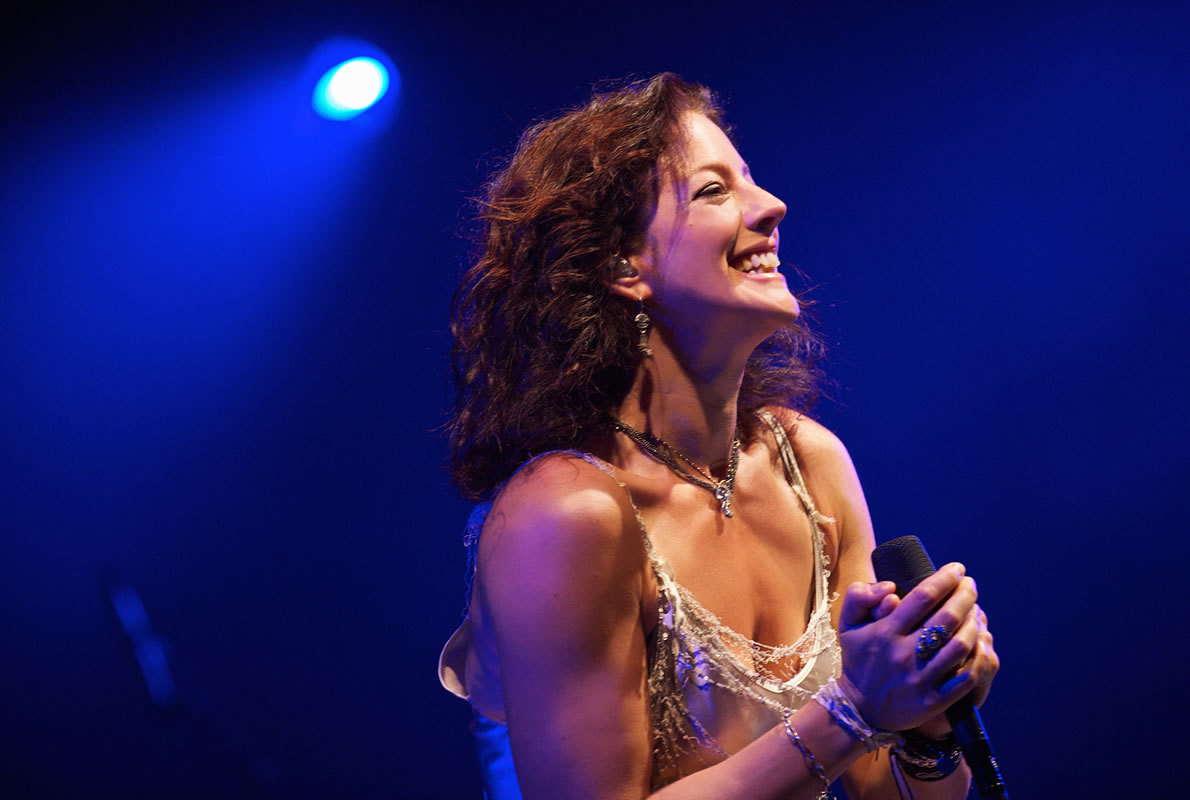 This week on Mulligan Stew, Terry David Mulligan is excited to interview Grammy and Juno Award winning artist Sarah McLachlan.
I had the pleasure of doing the first national interview with  Sarah for MuchWest many years ago. I asked her what she wanted to do now that she had moved  from one coast to another and she said "I want to write songs and sing them and have people hear my music"  We talk about that on Saturdays Stew.
Also, I was happily surprised to hear Sarah reference the World Vision trip we took  together to Cambodia and Thailand.  She said performing for  kids on the streets made her realize how powerful music could be for children who don't have any access to it and thus was born the idea of her Foundation The Sarah McLachlan School of Music.
I treasure each time we get together and I hope you do as well.
Sarah is headlining the 2016 Vancouver Jazz Festival June 27th The QE Theatre in Vancouver.  Then she's off to tour with Josh Groban.
Sarah's latest release is the sublime Shine On.. We'll also talk about her next LP.
With over 25 years in the recording industry, Sarah McLachlan is a multi-platinum singer/songwriter best known for her intimate vocals and engaging lyrics. Canadian-born, this Grammy and Juno Award winning artist has sold over 40 million albums. She is the recipient of numerous awards including the Order of Canada and the Governor General's Performing Arts Award for Lifetime Achievement. Her philanthropic efforts extend to The Sarah McLachlan School of Music—a non-profit music education program for at-risk and underserved youth. Sarah's latest album Shine On celebrates the human ability to grow from our experiences, thrive and shine on.




PLAYLIST:
| | | |
| --- | --- | --- |
| Welcome to Mulligan Stew | your host – Terry David Mulligan | Playlist www.mulliganstew.ca |
| hold on I'm coming | BB King and Eric Clapton | Riding with the King |
| Love | Matt Morris | when everything breaks open |
| Young Blood | The Band | Til the night is gone/Tribute to Doc Pomus |
| Mulligan Stew | www.canadahouse.com | Coming UP – Sarah McLachlan |
| Get a job | James Taylor | Other Covers |
| Dream in blue | Los Lobos | Kiko |
| welcome to The Stew | coming UP – Sarah McLachlan interview | www.mulliganstew.ca |
| The ballad of Billy Cowsill | Dusty Bentall and The Smokes | Orion |
| Mulligan Stew | Next – Sarah McLachlan interview | |
| Sarah McLachlan Interview | playlist www.mulliganstew.ca | |
| in your shoes | Sarah McLachlan | Shine On |
| Sarah McLachlan Interview | | |
| Love beside me | Sarah McLachlan | Shine On |
| Sarah McLachlan Interview | playlist www.mulliganstew.ca | |
| angel (live) | Sarah McLachlan | Acoustic EP |
| into the mystic | Colin James | Limelight |
| welcome to The Stew | HOUR Two | |
| Gimme some lovin' (live) | Traffic | Last great traffic jam |
| Run like the River | Vintage Trouble | 1 Hopeful Road |
| Horace and Pete | Paul Simon | Stranger to Stranger Deluxe |
| This isa Mulligan Stew – Year 20 | TDM | |
| Loan me a Dime | Boz Scaggs (with Duane Allman) | Boz Scaggs |
| welcome to The Stew | playlist www.mulliganstew.ca | |
| Lemon Squeezer (live) | Fleetwood Mac | Shrine 69 |
| My favourite wine is Tequilla | Michael Franti & Spearhead | Soul Rocker |
| There was a time (live) | James Brown and the Famous Flames | Star Time |
| www.coyotesbanff.com | Mulligan Stew – Hour Two | |
| Weightless | Matt Anderson | Weightless |
| Down in the Flood (live) | Fairport Convention | Ebbets Field 1974 |
| Shake for me | Howlin Wolf | His Best |
| | | |