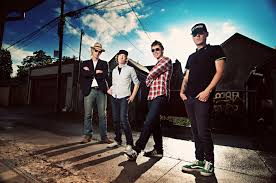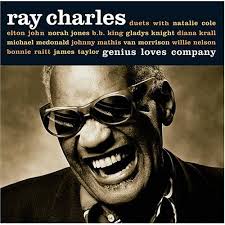 We're going to pay attention to the 10th anniversary celebration for Ray Charles Grammy  Winning release
Genius Loves Company. It was Ray's last recording
The 2004 release won 8 Grammy Awards including Album of the Year and Record of the Year.
We'll play Ray and his friends
Pancho Sanchez
Norah Jones
Van Morrison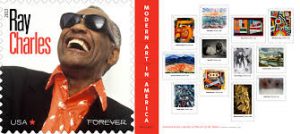 The Re-Release and All the goodies will be rolled out shortly..DVD's Movies, Vinyl edition and a 2 disc deluxe edition.
But we'll just keep the original release in our sights. The Music is that good.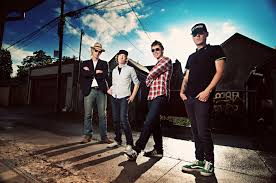 Our Special on air guest this week is Jay Ferguson from SLOAN. They've just released Commonwealth.
Its built like a double vinyl release.
Each member gets a side to work with.
Jay's is called Diamond.
 
They're appearing at The Commonwealth in Calgary Wednesday Oct 15th and The Dinwoodie Lounge in Edmonton Thursday Oct 16th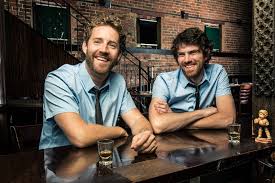 One other last minute guest  Shawn Hall , the Harpoonist of  The Harpoonist and The Axe Murderer.
They're playing Saturday night with CKUA at the Up and Downtown Music Festival.
Sunday night at The Artery
Talking about their Edmonton dates this weekend, including their CKUA appearance.
HAPPY THANKSGIVING ALL.

PLAYLIST:
| | | |
| --- | --- | --- |
| Mary Ann | Ray Charles | Genius Loves Company – 10th Ann |
| Take it easy | Jackson Browne. David Lindley En Vivo Con Tino | Love is Strange |
| The Obvious Child | Paul Simon | Live in NY |
| Don't make them like they used to | The Harpoonist and the Axe Murderer | A Real Fine Mess |
| Host | Happy Thanksgiving Weekend | mulliganstew.ca |
| I shall be released | Eddie Vedder. Jack Johnson | Best of Kokua Fest |
| She's so fine | Duke Robillard | Calling All Blues |
| Break | playlist mulliganstew.ca | Coming UP Sloan |
| Host TD Mulligan | welcome to The Thanksgiving Stew | |
| Here we go again | Ray Charles and Norah Jones | Genius Loves Company – 10th Ann |
| I put a spell on you | Jeff Beck and Joss Stone` | single |
| I put a spell on you | Annie Lennox | single |
| I put a spell on you | Van Morrison and Them | Them |
| Just one Kiss | The Devin Cuddy Band | Kitchen Knife |
| Save me | Aretha Franklin | I never loved a man |
| Host | Sloan coming up | |
| Crazy Love | Ray Charles and Van Morrison | Genius Loves Company – 10th Ann |
| R&R Talent show | Son of Dave | Shake a Bone |
| Break | This is Mulligan Stew | Fall Fundraiser coming Up. So's Sloan |
| Host | TDM | |
| The Theme from Shaft | Isaac hayes | Shaft Soundtrack |
| Tempted | Squeeze | The Paul Carrick Collection |
| Jay Ferguson Interview | about Sloans New LP Commonwealth | |
| We've come this far | Sloan | commonwealth |
| Jay Ferguson Interview | sloan | `commonwealth |
| Cleopatra | sloan | commonwealth |
| Jay Ferguson Interview | sloan | commonwealth |
| So Far So Good | Sloan | Commonwealth |
| Needle in a Haystack | The Velvelletes | Hitsville |
| Break | Coming UP. The Harp & Axe | Playlist www.mulliganstew.ca |
| You cant always get what you want | The Rolling Stones | Flashpoint live |
| The Neighbourhood | Los Lobos | Just another band from East LA |
| Shawn Hall Interview | From The harpoonist and the axe murderer | Coming to Edmonton |
| Feel me Now | The Harpoonist and the Axe Murderer | A Real Fine Mess |
| Mama's in the Backseat | The Harpoonist and the Axe Murderer | A Real Fine Mess |
| host | Happy Thanksgiving Weekend | |
| Angola Bound | Aaron Neville | Warm your Heart |
| Superfly | Curtis Mayfield | Buddah Box |