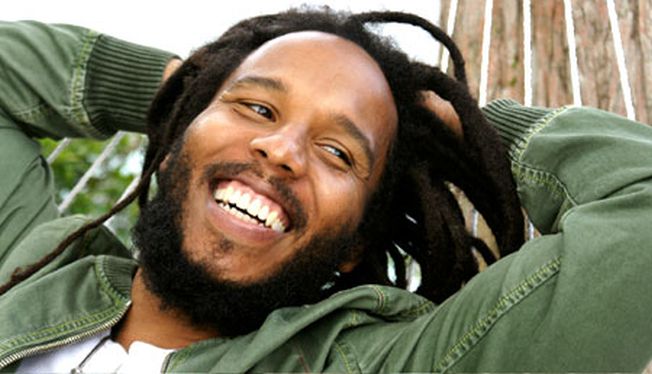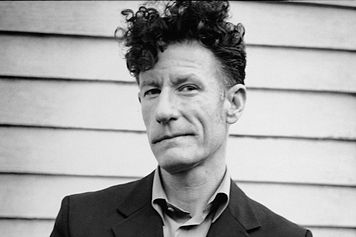 Lyle Lovett – who passes through Calgary and Edmonton Mon/Tuesday with his acoustic group takes time to phone in.
We're talking about how he interviewed Texas songwriters in college as part of his studies and gleaned the best info about writing to use in his own career.
That his latest Release Me is his last on Curb Records and what happens next.
A nice story about his set lists and the value of creative freedom.
A little bit about his acting (currently plays Monte P Flagman in The Bridge TV Series.
The last time he toured just Canada..ended up in a small church in Revelstoke..  
Working with kd lang and chasing her down the street in Edmonton.
What's next..music to watch for down the road.
 
And Ziggy Marley. Son of The Legend Bob Marley.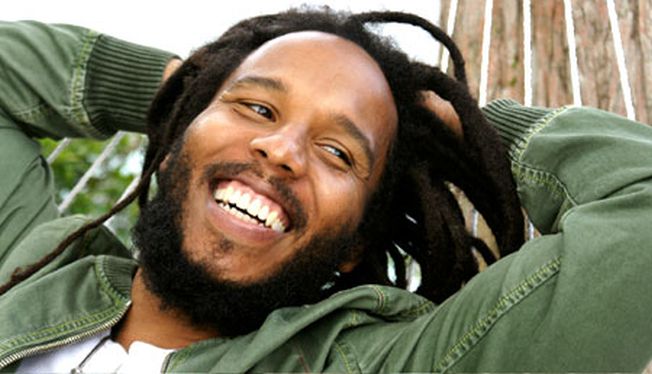 Ziggy Marley (www.ZiggyMarley.com) will be coming to Edmonton on September 30th to perform at the Winspear Centre.

For Ziggy Marley, his latest vehicle of expression the album Fly Rasta, represented a galactic sonic journey .
The trip began in early 2013 with a handwritten note by the six-time Grammy Award winner (with his most recent being the 2014 Best Reggae Album Grammy for Ziggy Marley In Concert).  He sat in his home recording studio, took out a scrap of paper, and began to think about what would become his fifth solo studio album.
 
The concept was simple: make a record that was true to himself, and expanded the territories of the traditional reggae sound by exploring new musical spaces.   He had brought strands of other genres into his previous albums, but now he was looking further into the musical universe, like the deep-space eye of the Hubble telescope.
Ziggy began work in Spring 2013 and enlisted producer Dave Cooley to join him on the adventure.  Recording began shortly thereafter with the help of friends old and new, including The Melody Makers (sisters Cedella Marley and Sharon Marley, and singer Rica Newell); drummers Stephen Ferrone (Tom Petty), Brian MacLeod (Sheryl Crow), Rock Deadrick (Ben Harper) and Motown's legendary James Gadson; guitarists Lyle Workman (Sara Bareilles), Takeshi Akimoto (Taj Mahal) and Ian "Beezy" Coleman (Burning Spear); bassists Dave Wilder (Norah Jones), Guy Erez (Karmina), Abraham Laboriel (Paul Simon) and Pablo Stennett (Willie Nelson); and keyboardists Zac Rae (Lana Del Ray), David Palmer (Goo Goo Dolls), George Hughes (Sarah Vaughan), Mike Hyde (Burning Spear) and Brian LeBarton (Beck).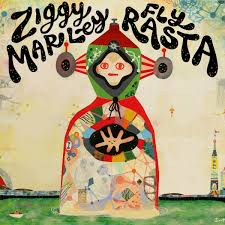 Fly Rasta, scheduled for release April 14,  fulfills Ziggy's mission by marrying his own distinctive reggae sound with elements of psychedelica, rock, funk, soul and pop, exploring further musical zones with the addition of sitar, tabla and taiko drums.  "I'm looking to push the envelope, to challenge myself," Ziggy explains.  " I have always wanted to travel far beyond the realms of expectations.
 PLAYLIST:
I dont need no Doctor
John Meyer
Where the Light is/Live in LA
Lawless Times
John Mellencamp
Plain Spoken
Another Tribe
Robert Plant
Mighty ReArranger
Host
Coming UP Lyle Lovett
playlist www.mulliganstew.ca
Everybody's Everything
Santana
Best of
Old Slewfoot
Blackie and the Rodeo Kings
Let's Frolic Again
Babel
Mumford and Sons
Babel
Rave On
Buddy Holly and the Crickets
Greatest Hits
Break
NEXT Lyle Lovett Interview
Be right back
Lyle Lovett Interview
Brown Eyed Handsome man
Lyle Lovett
Release Me
Lyle Lovett Interview
The girl with the Holiday Smile
Lyle Lovett
Release Me
Lyle Lovett Interview
release me
lyle and kd lang
Release Me
Lyle Lovett Interview
I've been to Memphis
Lyle Lovett
Live in Texas
Lee's Lament
The Devin Cuddy Band
Kitchen Knife
Break
In 30 minutes Ziggy Marley Interview
playlist www.mulliganstew.ca
Senor Blues
Taj Mahal
The Essential Taj Mahal
You da Man
Derek Trucks Band
Coast to Coast
Host
Ziggy Marley at 630
James Brown
Sinead O'Connor (Seun Kuti)
I'm not Bossy. I'm the Boss
Devils Load
Lee Harvey Osmond
Folk Sinner
Host
Ziggy Marley Interview Coming UP
Emphasis on Memphis
Duke Robillard
Calling all Blues
Don't Fight it
Wilson Pickett
A man and a half
Break
NEXT Ziggy Marley
playlist www.mulliganstew.ca
Ziggy Marley Interview
#flyRasta
Cry Cry Cry
Ziggy and Jack Johnson
Best of KoKuaFest
Ziggy Marley Interview
Is this Love?
Bob Marley
Legend
Ziggy Marley Interview
Get Up
Ziggy Marley
Fly Rasta
Could you be Loved?
Bob Marley
Legend
Inner City Blues
Marvin Gaye
Something to believe in
In two weeks:
A very special celebration of

Just Passing Through – The Breithaupt Brothers Songbook Vol 11.

Featuring interviews with Don and Jeff Breithaupt.

Marc Jordan

Ian Thomas

Sarah Slean