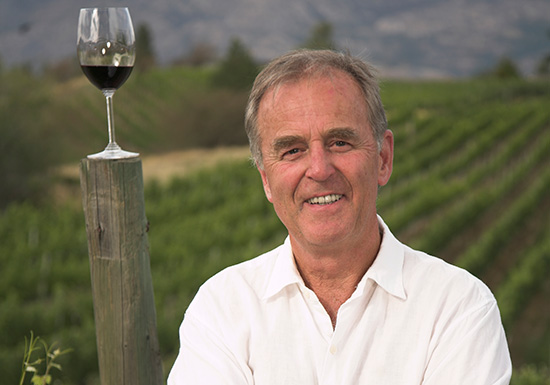 by LAURA GOLDSTEIN in VANCOUVERITES on October 31, 2013
Terry David Mulligan, veteran radio and TV broadcaster, actor and wine connoisseur.
Photo: Terry David Mulligan
My Vancouver – Then & Now Series
As one of the most desirable cities in the world in which to live, Vancouver has played a pivotal role in the destinies of many athletes, performers and creative minds. Whether as a stepping stone at the beginning of their long careers (Academy Award –winner Jim Erickson); a safe harbour for immigrants to start again (Prima Ballerina, Chan Hon Goh ) or reaching the pinnacle of their life's work here ( NHL's 'Captain Canuck', Trevor Linden, ) the celebrated personalities of this new Inside Vancouver Series by Laura Goldstein, all have one thing in common: MY VANCOUVER THEN & NOW is immeasurably in their hearts.
---
It seems Vancouver's Terry David Mulligan has lived multiple lifetimes with hundreds of yarns to prove it. From Royal Canadian Mountie to eclectic radio host; film and television actor; 14-year Western correspondent and VJ for Citytv's MuchMusic then host of MuchWest; author and wine connoisseur.
"I've interviewed almost everyone," quips Mulligan matter-of-factly and immediately jumps into a barrage of great anecdotes and juicy trivia. "I had a great working relationship with Janis Joplin. She'd break out the bourbon in a taped interview – drink me under the table- but I'd get so drunk I could only use the first half of the interview!" he admits.
"I had to record three interviews with Jimi Hendrix in Vancouver in 1968, I was so nervous. I didn't realize until after the interview that he spent summer's here in Vancouver at his grandmother Nora's house. I thought he came from London. That experience made me a better interviewer."
His book, Mulligan's Stew published in 2011, is the ultimate smorgasbord of rock 'n roll anecdotes during Vancouver's summer of love: hanging out with Cheech and Chong or shopping with Jim Morrison on Davie Street. " Morrison was looking for Hemingway books and Beatle boots and was always quoting poetry- very hard to make sense of what he was saying," reminisces Mulligan.
Born in New Westminster, B.C., Mulligan's first career was as an RCMP officer in Red Deer, Alberta from 1960 to 1964. "But I just wanted to be involved with music and got pulled into radio," he says. "When I phoned my Dad to tell him I had left the Mounties, he didn't speak to me for a year."
Mulligan's passion for music was obviously contagious- he was given the opportunity to create and program Canada's first underground rock station CLKG-FM, now CFOX. For 15 years he has produced and hosted Mulligan Stew, a weekly 2-hour music program of hot tracks for Alberta's Public Radio Network, CKUA and The Tasting Room, a travel, food and wine show, for BC Radio.
Next time you are watching the X-Files (shot in Vancouver) or The Fantastic Fouramongst many others, don't be surprised to see Mulligan in a character role.
He was named Broadcaster of the Year in 2012 by the British Columbia Association of Broadcasters.
"We had a beautiful old renovated farmhouse on the Naramata Bench in the Okanagan for 4 years but when our kids moved to Salt Spring Island, we wanted to be closer to them and our grandchildren, so my wife Meg and I moved back to a heritage home in North Vancouver," says Mulligan who produces many of his broadcasts from his home studio.
Irreverent, opinionated and very witty, Mulligan championed the government's ban on cross-border wine shipping by driving into Alberta with 10 bottles of B.C. wine. (He wasn't prosecuted and continues to be a staunch supporter for Parliament to overturn the antiquated law dating back to Prohibition.)
He and good buddy, fellow Vancouverite, Jason Priestley, " we met years ago when we'd audition for acting roles at the same time- me in the Dad roles – he as my kid, " collaborate on a celebrity wine show, Hollywood & Vines shot on locations all over the world. Now in it's 3rd season, it's syndicated on the UK's Travel Channel and Super Channel in North America.
"We wanted to demystify wine for people- make it fun and entertaining. Jason is so well versed about wine, he could be a sommelier," says Mulligan. "He has over 5,000 bottles in his home wine cellar! He's the pro- I'm the schmo who just co-hosts and edits. "