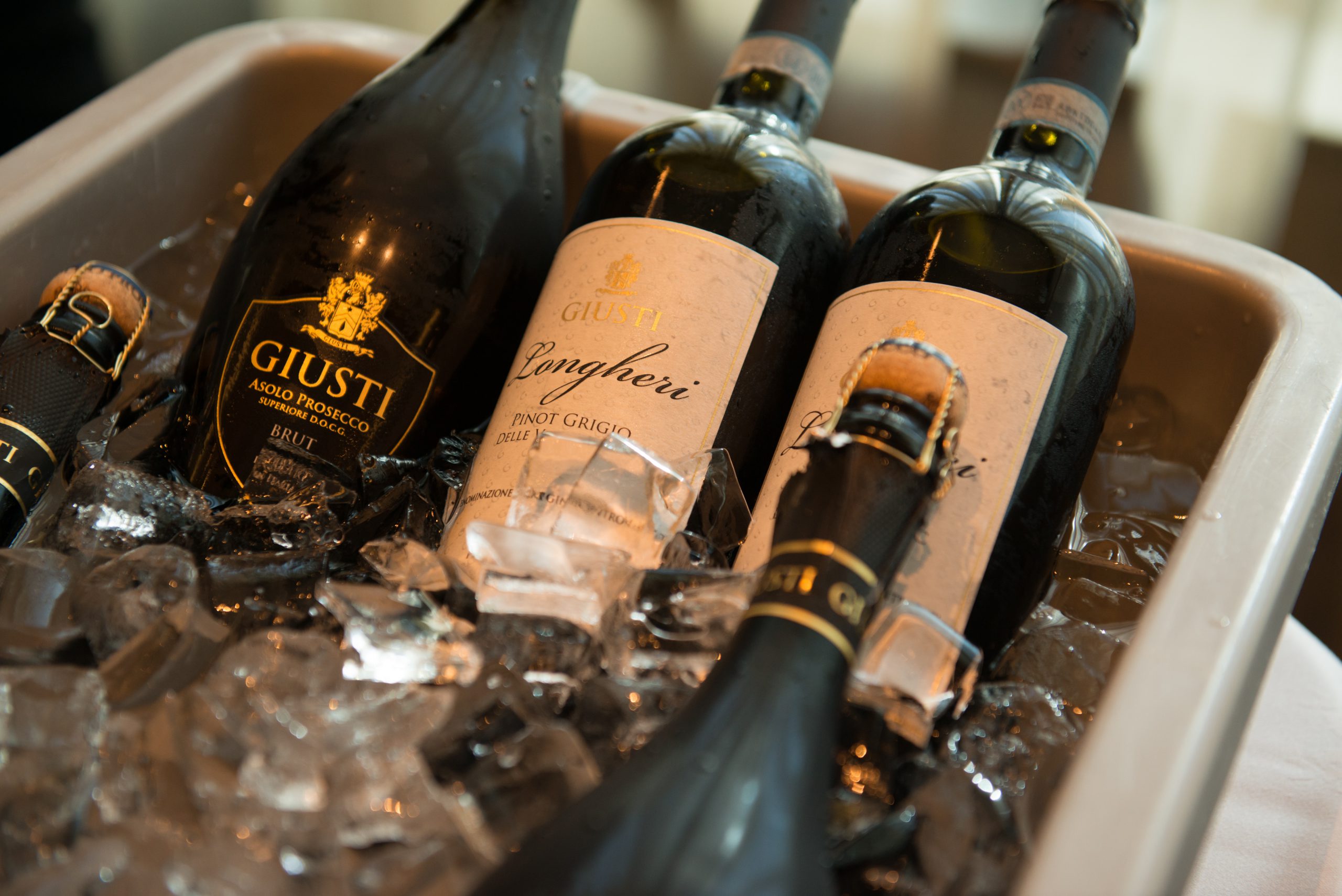 A Tasting of Wines from Italy  –   Year 16 !  
 The Show
Depending on who you tallk to, Canada is either the 5th or 4th largest importer of Italian wine in the World.
We flat out love Italian wines.
Doesn't seem to matter whether it's :
WHITES
Arneis
Pecorino
Pinot  Bianco
Pinot Grigio
Trebbiano-Abruzzese
Verdicchio
Vermentino
Or REDS
Barbera
Corvina
Dolcetto
Negro Amaro
Primitivo
Nebbiolo
Nero d'Avola
Sangiovese
Aglianico
 They come from every part of this fabulous country:
Puglia
Sicily
Tuscany
Veneto
Piedmont
Asti
Barolo
Barbaresco
Alba
La Morra
Sienna
Chianti
And  then there's the hottest star of the show – Prosecco.
 Italians don't just sip wines.  Every Italian wine has to pair with Italian food.  Plain and Simple.
That fact and the work of time has made their wines into liquid art.
Even though they don't push the organic branding as much as other countries, many Italian farmers, growers and owners have always grown organically.
My co-host for this Italian Special is Michaela Morris.
Michaela  is an international wine writer, educator, judge and speaker based in Vancouver  with frequent engagements in Italy. Besides writing for several Canadian publications including Taste and Quench, Michaela contributes to Meininger's Wine Business International and Decanter online and print magazines.
Michaela devotes much of her time traveling to wine regions around the globe and speaks English, French and Italian.
She saved me time and time again – with pronunciations, translations and introductions.
She knew most of the wine people pouring on the day.  I got to ride shotgun and this show was better for it.
Thank you Michaela. Impressive work.
The annual 16th A Tasting of Wines from Italy event is organized by the Italian Trade Commission and co-hosted  by the Consulate General of Italy.   The event was  also held in Calgary (16th edition) and in Toronto and Montréal (24th edition).
Alessandro Guagliardi Export Manager TRAVAGLINI GIANCARLO – Piedmont www.travaglinigattinara.it
Giovanni Silvestri CASALE DEL GIGLIO – Lazio
Ida Savoia Export Manager IL POGGIO VINI – Campania www.ilpoggiovini.it
Patricia Mejia Export Manager FIRRIATO – Sicily www.firriato.it
Federica Pecorari Owner LIS NERIS – Friuli  www.lisneris.it
Matthew Fleming, North American Brand Manager MALVIRA' – Piedmont  www.malvira.com
Nicola Guidi (Guidi Owner) – Tuscany www.guidi1929.com
Carmen David D'Onofrio  (managing partner) Stile Brands  www.stilebrands.com
Matthew Landry – Stable House Bistro.  Sommelier of the Year  http://thestablehouse.ca/
STORIES WE'RE WORKING ON:
Bill Jones – Foraging Mushrooms
Touring Cedar Creek
A primer on Phantom Creek
The Science of Wine