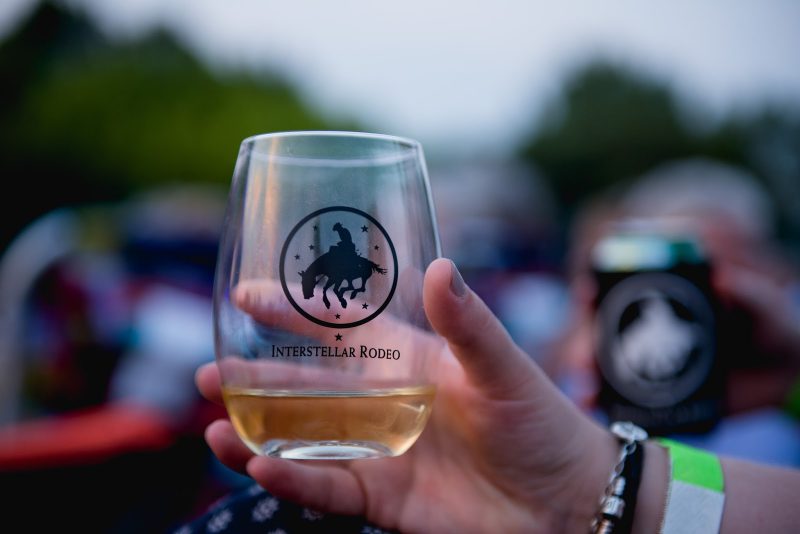 Interstellar Rodeo has kicked off in Edmonton.
It's the 8th of a wild music gathering and every year the audience "gets it".  They know their music and artists.
Nobody is going to short change these fans.
You can find the line up for Friday, Saturday and Sunday at
at the same site you can find all of the wines that were paired with the headliners..
That's right my friends..wine expert Gurvinder Bhatia pairs wines with artists and he nails it every time.
So Gurvinder is guesting for two short sessions , describing why he chose the wines to be served on site for
Lucius, Major Love, Sharon van Etten, Aloe Blacc, Sheila E, Whitehorse, K'naan, Perfume Genius, Asleep at the Wheel, Nathaniel Rateliff and the Night Sweats, Rheostatics..and any more.  Cheers!!
Steely Dan
Bruce Springsteen and Bryan Adams
New tracks from
Brothers Landreth
Gregory Porter
Corb Lund
Southern Avenue
Walk off the Earth
Bruce Cockburn
Ben Rodgers
And LOTS more
-Enjoy
Interviews coming with…
David Hood – legendary Bass player at Muscle Shoals and Fame studios
Leland Sklar – legendary LA bassist..now with James Taylor
Doug Clifford – the original drummer for CCR.
PLAYLIST:
| | | |
| --- | --- | --- |
| Mulligan Stew July 27 2019 | | |
| This is Mulligan Stew with TD Mulligan | www.mulliganstew.ca | |
| Got to be you | Brothers Landreth | 87 |
| Old people got soul | Gregory Porter | Old people got soul |
| Here comes my girl | Tom Petty and the Heartbreakers | Dan the Torpedoes |
| Killing floor | Steve Miller band | Love is strange |
| www.deanehouse.com | Guest tonight Gurvinder Bhatia – Interstellar Rodeo | |
| Trapper Man | Mark Knopfler | Down the road wherever |
| Son of a preacher man | Dusty Springfield | Dusty in memphis |
| This is Mulligan Stew with TD Mulligan | Coming Up – Bruce and Bryan Live in Toronto | |
| Special Guest Gurvinder Bhatia | Pairing wine and bands at Interstellar Rodeo | |
| Badlands (live) | Bruce Springsteen and Bryan Adams | Invictus Games 2017 Toronto |
| The Cover of Rolling Stone | Corb Lund and Hayes Carll | single |
| 3 little birds | Maroon 5 | 3 little birds |
| TDMulligan – Mulligan Stew | www.mulliganstew.ca | |
| Higher Love | Steve Winwood | BBQ Summer |
| Mulligan Stew | www.mulliganstew.ca | |
| Gurvinder Interstellar Rodeo Wines and Music | www.interstellarrodeo.com | |
| Claire | Rheostatics | Introducing Happiness |
| Coming Police, Foy Vance, Nathaniel Rateliff, Cockburn | www.mulliganstew.ca | |
| Don't give up | Southern Ave | Southern Ave |
| Walking on the Moon | Walk off the Earth | single |
| Message in a bottle | The Police | Message in a Box |
| Mulligan Stew Podcast – Harry McWatters | Spotify. Google Play. Apple Podcasts | |
| Pain never hurt me like Love | Foy Vance | From Muscle Shoals |
| you worry me | Nathaniel Rateliff and the Night Sweats | Tearing at the Seams |
| Blind Willie | Bruce Cockburn | Crowing Ignites |
| www.mulliganstew.ca | Terry David Mulligan | |
| Reelin in the years (live) | Steely Dan | Alive in America |
| Chevrolet | The harpoonist and the axe murderer | Checkered Past |
| Steady Going Nowhere | Ben Rodgers | Wildfire |
| This is Mulligan Stew | Coming Up – wine and music at Interstellar Rodeo | |
| Put a woman in charge | Keb Mo/Rosanne Cash | Oklahoma |
| TDMulligan – Mulligan Stew | | |
| Gurvinder Bhatia – chooses wines for | Sunday Interstellar bands | |
| I'm on Fire | Whitehorse | Whitehorse |
| | | |