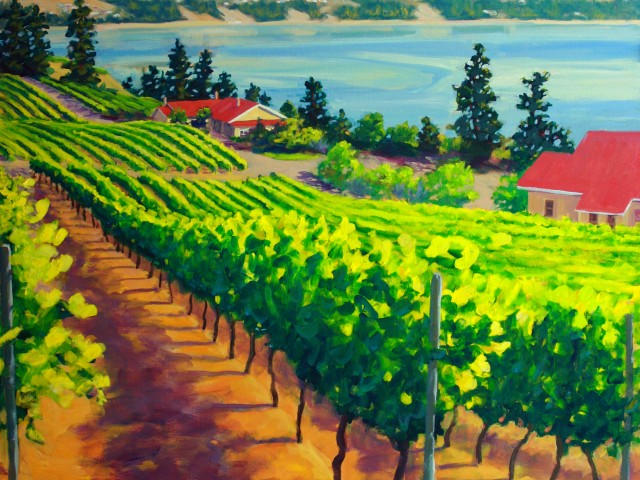 Meet the Makers – Gordon Fitzpatrick creates a stunning new winery plus  Sea Cider. Townsite Brewing. Blue Grouse. Stags Hollow. Sheringham Distillery.
Podcast: Play in new window | Download
THE SHOW
 The dynamic Sara Park (Spark in Victoria)  organized Meet the Makers in Victoria. She wisely chose Nourish , a restaurant and café in a 1889 heritage house at 225 Quebec St.
Wines in the parlour, brewers and distillers upstairs in the bedrooms.  Fantastic location.
Gordon Fitzpatrick / Fitz Wine  (Peachland)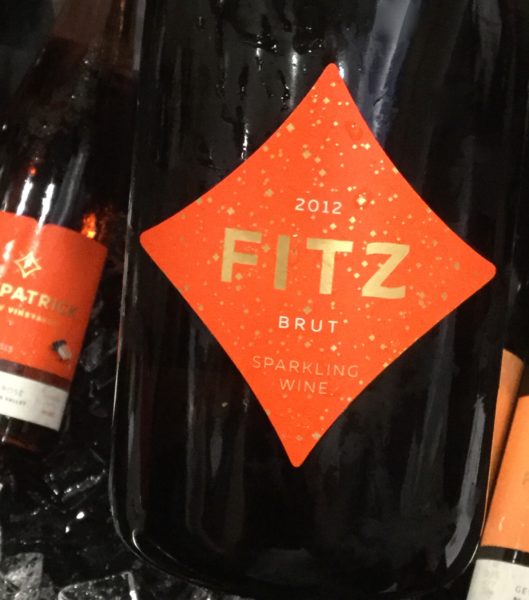 I started in the front room with Gordon Fitzpatrick..Son of Okanagan pioneer/politician  Senator Ross Fitzpatrick, who bought and created Cedar Creek Winery in 1986.
Fitzpatrick Family bought Greata Ranch which had been forgotten  for close to 30 years. Perfectly located 10 minutes South of Peachland and the Coquihalla connector.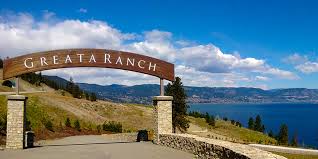 Gordon joins Cedar Creek as president in 1996.  Cedar Creek wins Winery of the Year in Canada in 2002 & 2005.
2014, the family sells Cedar Creek to Anthony von Mandl (Mission Hill) but holds on to Greata Ranch.
Rebuilds everything on the property.
In 1994 they planted Pinot Noir and Chardonnay, both essential for making sparkling wines.
Intends to be an 8-10,000 case winery and a major bubble house in Canadian wine with room in the new cellar for 120,000 bottles of Fitz Brut and Fitz Brut Reserve. Traditional method Blanc de Blanc and Brut Rose`.
Gordon proudly pours Big Leap Chardonnay, Pink Mile Rose, Ehrenfelser, Gew and more. The family opened the doors to their new winery Easter weekend and what a destination its going to be…
complete with cellar tours of the sparkling program and a fine new restaurant led by acclaimed Chef, Tony DeLuca.
Mike Pepperdine – Sea Cider Farm and Ciderhouse  (Saanichton)
 BC Cider Week is fast approaching (April 28th) Sea Cider is planning on throwing the big party on the 30th.
Even though the cideries are all friends they're all trying to outdo one another. Sea Cider is leading  the tasting with Wolf in the Woods, infused with hops and grand fir needles.

Cider is on the customer fast track these days..and Sea Cider is running with the leaders. Releases include Birds and the Bees, Wild English, Flagship, Perry, Pippins, Ruby Rose and many more.
Jason MacIsaac – co-owner Sheringham Distillery (Sooke)
Small batch. Handmade spirits from  the town of Shirley..on the other side of Sooke.  ( Sheringham was shortened to Shirley so the name would fit on the  postage stamp.  Why not Sherry?)
The co-owners are Jason and Alayne MacIsaac.
The inspiration for Sheringham Distillery was found in an empty bottle. In 2003   Jason MacIsaac lived west of Sheringham Pt. in a cabin. There he unearthed a number of old glass moonshine bottles from the notorious Jordan River Hotel which was rumoured to have had a still operating in the cellar. With a "wild west" reputation, it was the nearest liquor establishment to Sheringham Pt. The hotel was built in 1935 at the river mouth  and in 1984 it burned to the ground.
Sheringham makes Akvavit, Seaside Gin, Vodka, William's White etc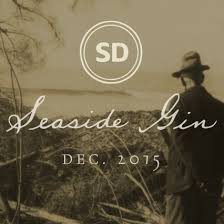 The website is filled with stories, history and of course spirits.
http://www.sheringhamdistillery.com/
Michelle  Zutz – Townsite Brewing (Powell  River)
 Michelle is a ball of fire..and a tonne of fun.
I was fascinated by the Townsite website. They use three headings for their releases.
Legacy – These are year round beers.  Perfect Storm, Pow Town, Tin Hat, Zunga and  Zwarte Wheat. Heads up – The SunCoast Pale Ale is only available on The Sunshine Coast.
Hulks –  Unique single-batch projects.  Charleston, Cardena, YOGN 82, etc
Seasonals – From Sours to Saisons. Blackberry ales to Wet-Hopped IPA. There's Lil Red,  Stouts and Belgians and speaking of Belgians
The Brewmaster at Townsite is Belgian through and through.
CÉDRIC DAUCHOT – Belgian Brewing Sensation Cédric graduated from L'institut Meurice in Brussels in 2004 with an Engineering degree in the science of Brewing. Head of Brewing operations for les 3 Brasseurs Canada from 2005 – 2010, he has  done it all, from Interbrew to Homebrew. Claim to fame: has two cases of Westvleteren 12 aging in his fathers cellar in Belgium.
Bailey Williamson –  Winemaker Blue Grouse Winery (Cowichan Valley)
Bailey originally learned his winemaking skills at Road 13 on the Golden Mile. It's served him well in the Cowichan Valley. His wines just keep getting better and more interesting.
Blue Grouse Estate wines Ortega, Pinot Gris, Siegerrebe, Pinot Noir etc.
Quill the second label. White/Red,  Reisling and Rose.
Their  2014 Quill Rose received a GOLD MEDAL at this year's  Savor NW Wine Awards!
Baileys a gem..proud and passionate!!
Dwight Sick – Winemaker at Stags Hollow.  Okanagan Falls
 There are so many of Dwight's  wines to like at Stag's Hollow.
This winery, which opened in 1996, has a portfolio of about two dozen wines including Grenache and a fine Merlot.
Also very collectable are the Renaissance Pinot Noir and Syrah.  Rose lovers will want to try the Syrah Grenache Rose
Some of the releases can approach $50.00 but if you keep digging you'll find very affordable very good wines available.  I love the Tempranillo, the Albarino and Muscat Frizzante.
Recommended..
Sauvignon Blanc.  A beautiful blend of 80% stainless steel tanks and 20% new French oak.
The Heritage Block:  an outstanding Bordeaux blend. Aged  18 months in French and American oak.
Merlot, Cab Franc, Cab Sauvignon, Petit Verdot and Malbec.
Stags Hollow Riesling.   Lovely blend of grapes given two different treatments.  Some are left in Stainless Steel and some in large Hogshead barrels.  Then are combined into something very special.
Chef Quang Dang –  West Restaurant
Executive Chef Quang Dang knows a few things about foraging. When he's not in the kitchen, he's likely to be found on a farm or a boat and following Mother Nature's lead for what's in season – from hazelnuts to spot prawns.  Quang's passion for all things local is at the heart of  West Restaurants' philosophy.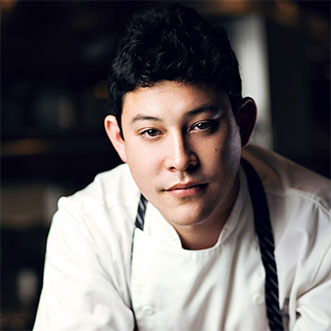 Chef Quang Dang began his culinary career at West, where he worked as junior sous chef. Over the next five years, while honing his technique in some of Vancouver's finest kitchens, Quang quickly established himself as an advocate of sustainability and a champion of West Coast cuisine, a role that he continues to undertake in defining his approach to modern cookery.
Raised in Calgary, Alberta with family roots that stretch back to Scotland and the orchards and rice fields of Vietnam.  Quang went on to compete in a number of international food competitions such as the Bocuse D'Or in Lyon France, the National Chaîne des Rôtisseurs in Winnipeg and as a Canadian representative at the European Seafood Exposition in Brussels.
Quang returned 'home' to West as Executive Chef in September 2011. "Every day brings a new adventure," he says, "defined by the seasons and the extraordinary ingredients available to us in Vancouver. It is my privilege to work alongside one of the finest culinary and service brigades in the country."
Love talking to Q… a pure delight.
http://www.westrestaurant.com/
Podcast: Play in new window | Download
STORIES WE'RE WORKING ON
Okanagan Falls pours in Vancouver.
And so does The Naramata Bench.