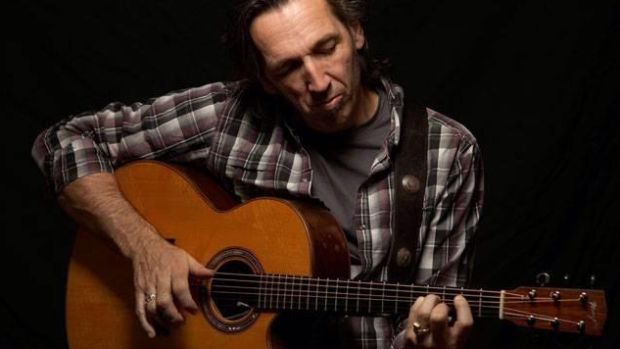 How best to kick off December? One of the craziest and best months of the
year.
How about doing what we seem to do best- create two hours of the best music
I can find. And get out of the way.
Got new Rolling Stones tracks from Blue and Lonesome. One with Eric Clapton
sitting in.


One great segment with all LIVE tracks
New Orleans legend Monk Boudreaux, The Big Chief of the Golden Eagles.
Dr. John
The Band
And Little Feat from Waiting for Columbus.


New Stephen Fearing, Old Neil Young, New Bobby Bazini, Old Van Morrison.
Shovels and Rope trade tracks with The Meters..
There's some Glen Hansard and Spirit of the West.
Please enjoy..things are going to a little hairy this month.
This week's Stew is your basic training camp..
Something to get your heart used to the race to the Holidays.
And we have a NEW Mulligan Stew Facebook Page… please click below and like our page!
@mulliganstewmusic
Cheers tdm
PLAYLIST:
| | | |
| --- | --- | --- |
| Midnight Rider | The Wood bros | Up above my head |
| Coyote | Spirit of the West | Back to the Garden |
| Didn't he Ramble | Glen Hansard | A season on the line |
| www.canadahouse.com | Coming UP – Spoonful Robben Ford | |
| Spoonful | Robben Ford | Soul on Ten |
| Low spark of high heeled boys | Rickie Lee Jones | It's like this |
| TDMulligan/Mulligan Stew | www.mulliganstew.ca | coming up – Pure New Orleans |
| Big Chief | Monk Boudreaux | The mojo of Dr John |
| Such a Night | Dr John and Sarah Morrow | The Musical mojo of Dr John |
| Don't do it | The Band | A Musical History |
| Time loves a hero (live) | Little Feat | Waiting for Columbus |
| Day or Night (live) | Little Feat | Waiting for Columbus |
| Mulligan Stew ckua radio | Terry David Mulligan | www.mulliganstew.ca |
| Madame George (live) | Van Morrison | Astral Weeks Live at Hollywood Bowl |
| Fools Game | Bonnie Raitt | Silver Lining |
| TDMulligan/MulliganStew | | |
| Miss You | Alabama Shakes | Oxford American: Visions of the Blues |
| World on a string | Neil Young | Unplugged |
| Love the deal | Stephen Fearing | Every Soul's a Sailor |
| www.ckua.com | FaceBook Live/TDMulligan. RIGHT NOW | Whats your Fave christmas artist? |
| All of your love | The Rolling Stones | Blue and Lonesome |
| I can't quit you baby | The rolling stones and eric clapton | Blue and Lonesome |
| Leonard Cohen | Bobby Bazini | Summer is gone |
| Across the great divide | The Band | Rock of Ages |
| www.coyotesbanff.com | Coming UP – Shovels and Rope | Mulligan Stew |
| Birmingham | Shovels and Rope | O be Joyful |
| TD Mulligan – Host and Stew Chef | | |
| The Handclapping Song | The Meters | On the good foot |
| | | |