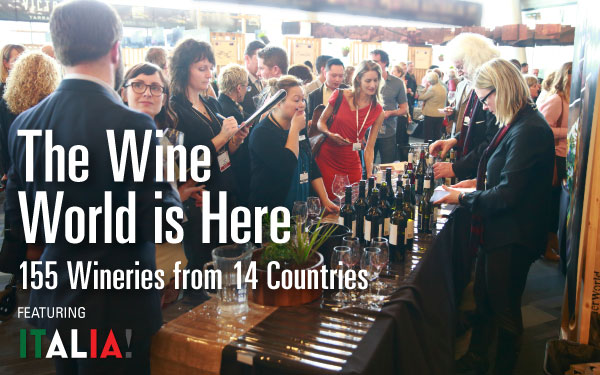 Last comments on the VanWineFest from Master wine expert Tony Aspler, Pascal Madevon at Culmina, Will Flatt pours Cannonball,  Christine Coletta at Okanagan Crush Pad , The Stag's Hollow story and the guys behind the hugely successful Railtown Café.
Podcast: Play in new window | Download
THE SHOW
Wine fest Follow Up
After spending two jammed packed hours interviewing winemakers and principals  at the 38th Vancouver International Wine festival I took the opportunity to return the next day with my trusty hand held microphone and sought our people I'd missed..
In a very active and invigorating room I had a chance to slow down and talk to:
My buddy Will Flatt. He's moved around quite a bit but every time he shows up he's always pouring the  most interesting wines.
He's currently representing Dream Wines.  The home of Screaming Eagle, Harlan, Peter Michael, Colgin Cellars etc.
This time he's pouring Cannonball and from that label a sensational blended rose called Angels and Cowboys. Sonoma fruit..some Estate growing.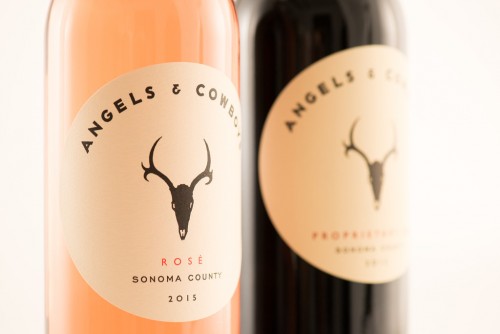 A field blend of Grenache, Malbec, Pinot Noir, Tempranillo.
Alexander Valley/Dry Creek area. WoW.
The  Cannonball Chardonnay – 70% Russian River. It's a 50/50  Stainless Steele and new Oak.  Lovely..delicious wine.
Willy takes us through the reds as well.. Great start to the show.
Tony Aspler – Master wine expert
We finally found Tony Aspler with a spare 5 minutes. He was surrounded by people who wanted his opinion on the 100's of wines in the room.
They had to wait for a second because I only get to see Tony once every TEN YEARS.
Tony Aspler has been writing about wine for over 35 years.
He was the wine columnist for The Toronto Star for 21 years and has authored 15 books on wine and food, including The Wine Atlas of Canada, Vintage Canada, The Wine Lover's Companion, The Wine Lover Cooks, Travels With My Corkscrew, and Tony Aspler's Cellar Book. Tony's latest book is The Five Minute Wine Book.
In December 2007, Tony was awarded the Order of Canada.
In 2012 Tony was the first Canadian to be inducted into the New York Media Wine Writers Hall of Fame. In that year Tony was awarded the Queen's Jubilee Medal.
Wine royalty my friends.
Christine Coletta – Haywire
I found Christine Coletta from Okanagan Crush pad surrounded by her peers as she was talking to a well-placed politician and there was a serious back and forth going on.
So, I started a conversation with Julian Scholefield about the wines he was pouring from Haywire and OCP, then just barged into Christine's posse and fired off some questions about um- wine!
And a pinot planting above the winery that could be a World Class site.
We talked wine laws and heading to New York for a "natural" wine symposium.( She was invited by the organizers after they tasted  her "natural" wines.)
She's there right Now.
Pascal Madevon – Winemaker at Culmina
Turn the audio up a bit because Pascal's French accent seems to get thicker when he talks about his vineyards.
That's because he gets excited and speedy.
We all got to appreciate his winemaking skills as the winemaker and blender at Osoyoos Larose.
Now he's working with Donald Triggs at Culmina.  What a pair. With so many winemaking skills between them it's no wonder the wines are so good.
Stag's Hollow/OK Falls  Larry Gerelus and Linda Pruegger
Established in 1995, Stag's Hollow is a family-owned winery in Okanagan Falls. Stag's Hollow includes two vineyards…the Estate Vineyard and Shuttleworth Creek Vineyard….that are within 2 kms of each other.
The team at Stag's Hollow has researched and sought out grapes, both new and old, suited to the area soils and microclimate. Hands-on owners, Larry Gerelus & Linda Pruegger, along with Winemaker, Dwight Sick, believe their passion and involvement in every aspect of the vineyard and winemaking process has created wines that express the terroir of Stag's Hollow Vineyard and their Grower Partner.
2013 Cachet No. 4 – David Lawrason  Wine Align – 90 points
2012 Syrah – Brad Royale  Wine Align – 92 points
2013 Tempranillo – David Lawrason , Wine Align – 91 points
Besides talking about all of their wines..we touch on Okanagan Falls and their plan to get the wine fans attention.
Many just drive through this region on their way "someplace else".
Trust me..there's more than Ice Cream in OK Falls.
Railtown Café and Catering / Dan Olson and Tyler Day
This is yet another edition of "walking the neighbourhood"
The broadcasting home of Tasting Room Radio is Roundhouse Radio at 714 Alexander St..5 blocks East of Gastown in Vancouver.
There are a growing number of great new restaurants taking over what had been decaying or empty spaces in the East End.
Not anymore.
The Mackenzie Room Just ask Luigi, Belgard Kitchen and the truly successful Railtown Café and Catering.
The true sign of success in the hospitality business is when people will wait for their food. The regulars brings books, laptops, newspapers etc..
You don't ever wait long and the reward is just the best food..
Dan Olson  and Tyler Day are chefs and cop-partners.
Dan explains that when he was cooking in LA..he was watching people try to change the salads etc on the menu to fit their needs..
They decided to make the Railtown menu just like that..put all the ingredients in front of the customer and let them make up their menu.
The finishing touch is,  the culinary talents on display are  top notch. Like, really really good. With passion and focus!
Most of the food is taken out..people with busy lives..eating at their desks..but man it's fun to just sit there and watch the human flow.
The buzz in the room is catchy..Feeling less than stellar?
Spend 20 minutes inside Railtown café..with a salad or killer pulled pork sandwich and the rest of your day will be a breeze.
Can you imagine how good the catering is?
And that is why the boys will announce on this show when and where the next TWO locations will open in Vancouver.
They are that popular.  Enjoy!!!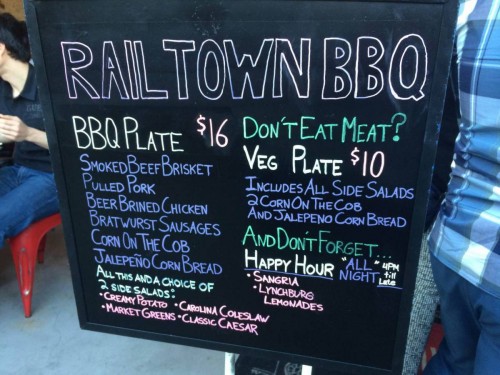 Podcast: Play in new window | Download
STORIES WE'RE WORKING ON:
The one and only Jane Ferrari – Yalumba
DJ Kearney – Nedw District and Fall Wines
Daenna Van Mulligen – Rhone and Fall Wines
Chef Meets Truck
Rhone wines at Maenam