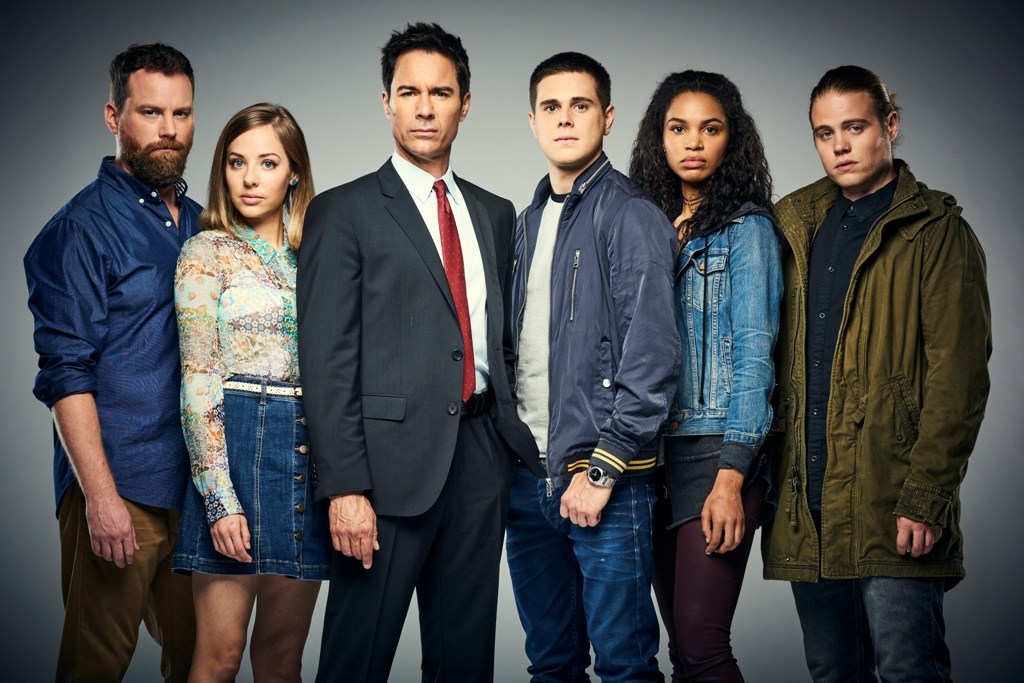 DO REAL MEN DRINK PINK?  Let's ask Eric McCormack!  Sommelier Pam Cohen pours 6 Roses for Savvy Series.
The Guys from Tacofino. From a truck in Tofino to a new location in Yaletown.
Podcast: Play in new window | Download
THE SHOW
Eric McCormack –  Traveller
 Given the many choices on TV,  you may have missed  Eric McCormack in  Lonesome Dove or Andromeda Strain, Trust me, Perception or  Full Circle. However,  it's fair to say that none of us missed his starring role for 8 years as Will Truman in Will and Grace. Here was a series so fresh, like a wild drum solo..you didn't know where it was headed until the lines were delivered by a killer cast.
Eric has moved on to many new roles. His latest  'Travellers'  is shooting in Vancouver for Showcase/Netflicks with a air date debut of October 17th at 9PM.
I initially asked him to join me at the studios of Roundhouse Radio to talk about Travellers, Will and Grace, his one man show fundraising for Cancer Research and because he knows his wines..and yes because he's a great guy who's  funny as hell and makes me/us laugh.
But when I saw that Sommelier Pam Cohen from Marquis Wine Cellars was doing another Savvy Series on Rose..I decided to put them together.
Because Pam really knows her wines and  because Rose has presented a image problem for some "men" who don't want to be seen with pink in their glass.
Thus, a manly man was needed to step  forward and Drink the Pink. Be the Guy. Enter Eric McCormack..known for years now as the gayest man on TV- Will Truman.
FYI – He's a great Dad and Husband, a pal to your host and well versed on his wines.
Eric and I carry on after the Rose has been tasted..one-on-one. Man to Man. Revealing everything ..and nothing.
https://www.facebook.com/OfficialEricMcCormack/
https://www.facebook.com/TRVLRSseries/
Sommelier Pam Cohen  – The Savvy Series is back:
Professional Sommelier Pam Cohen guides Eric and I  through tasting six different styles of rosé in a fun, sit down tasting session. We Learn about the history and methods surrounding the production of rosé wines, and see how they have gained popularity in recent years. Find your new favourite  rose.

FYI – The Savvy Series  takes place at Marquis Wine Cellars  1034 Davie – Wednesday Sept 14  6:30-8:00 . Seats limited to 18 per class, so get your tickets now! $19.99!!
Here are Pam's choices..

Don Juan del Aguila 2012 Rosado                              –    11.21 (Spain).
Provenquiere 2014 Peche Coquin Rosé                     –     16.44 (Languedoc-Roussillon)
Argiolas 2014 Serra Lori Rosé IGT                             –    28.60  (Sardinia)
Domaine de Reuilly 2014 Pinot Gris "Les Chatillons" –   $30.34  (Loire)
Poplar Grove 2015 Blanc de Noir                                –     30.35  (BC).
Domaine des Apras 2015 Les Trois Freres                 –     34.69 (Provence)
 Tacofino Managing Partner Gino Di Domenico and Owner/Partner Ryan Spong   – TACOFINO IN YALETOWN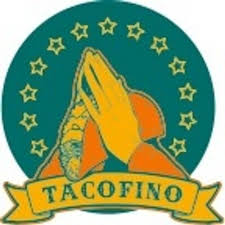 Located in the heart of Vancouver's trendy Yaletown district, Tacofino is the latest venture by Tacofino cofounders Jason Sussman and Kaeli Robinsong, who have been serving up their unique brand of eclectic, California-inspired cuisine since launching the original Tacofino food truck in Tofino, BC in 2009. The newest addition to an ever-expanding Tacofino family that includes three food trucks and four brick-and-mortar restaurants in Vancouver and Victoria.
Tacofino in Yaletown is a counter-service and take-out restaurant that features eighties-inspired, surf-punk decor, a 38-seat dining room and 12-seat patio, full bar and the trademark Tacofino fusion of quality, fresh and affordable food with an environmental and nutritional conscience.
Each location has its own unique neighborhood, clientele and menu.
They each also have their own special charity and social service that they support.
This is our way of saying "Congratulations on your successes and  for making the Vancouver/Victoria food scene soooo much better"
1025 Mainland Street, Vancouver   www.tacofino.com | @TacofinoVAN
Podcast: Play in new window | Download
STORIES WE'RE WORKING ON
Fanny Bay – The Osyter and The restaurant
Unsworth Winery – well worth the drive and the chase.