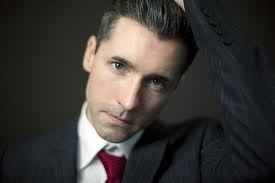 Royal Wood  guests in the first hour.

While he's not exactly "on tour"  Royal and his band find themselves on stage this Sunday in Banff as the featured artist at the Banff Centre for the Arts – Shaw Amphitheatre
It's the 36th Annual Mid-Summer Ball.
Royal  and band will be supported by strings for a very special day.

Royal will include songs from  The Burning Bright release and I  Wish You Well LP.

In our interview Royal talks about writing the Burning Bight songs in County Meath Ireland and jamming with the locals at the small pub in town.
Touring with David Suzuki , his  single this summer with Peter Katz called "Brother" and touches on some of the songs he wrote for his next album at the very place he's playing The Banff Centre for the Arts!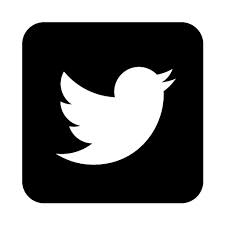 Follow Royal Wood on Twitter 
http://www.royalwood.ca/press/
http://www.royalwood.ca/category/royal-speaks


AN EVENT LIKE NO OTHER
The 2014 Banff Centre Midsummer Ball Weekend attracted more than 330 guests and raised $1.285 million, breaking last year's record to become the most successful in the event's 35-year history!
Funds raised through the Ball Weekend provide essential support for talented artists – in the areas of theatre, dance, music, literary arts, visual arts, film and media, and Indigenous arts – from across Canada and around the world to attend The Banff Centre's outstanding professional development programs.
PLAYLIST:
| | | |
| --- | --- | --- |
| This is Mulligan Stew with Terry David Mulligan | July 25th Edition | Playlist www.mulliganstew.ca |
| Heart and Soul | Lester Quitzau | Heart and Soul |
| I'm so lonesome I could cry | Keb Mo | Timeless |
| TD Mulligan | Coming Up Royal Wood | |
| Sexiest Man Alive | Ana Popovic | Still making history |
| This is Mulligan Stew | www.canadahouse.com | |
| Born on the Bayou (live) | John Fogerty | Concert for the R&R Hall of Fame |
| Dirty Paws | Of Monsters and Men | EFMFestival Sampler |
| Brown Skinned Girl | Leon Bridges | Coming Home |
| this is mulligan stew with TD Mulligan | NEXT – Royal Wood | Playlist www.mulliganstew.ca |
| Royal Wood Interview | | |
| I wish you well | Royal Wood | The Burning Bright |
| Royal Wood Interview | | |
| Brother | Peter Katz and Royal Wood | single |
| Royal Wood Interview | | |
| Forever and Ever | Royal Wood | The Burning Bright |
| Fortune teller | Alison Krause & Robert Plant | Raising Sand |
| This is Mulligan Stew | playlist www.mulliganstew.ca | |
| September fields | Frazey Ford | EFMFestival Sampler |
| Mercy now | Mike Ferris | EFMFestival Sampler |
| Wonder how | Romi Mayer | Devil on both shoulders |
| Midnight Rider | Lee Thompson Ska Orch | Uncut – New Mornings |
| This is Mulligan Stew | www.coyotesbanff.com | Coming UP – Ray Charles and Elvis |
| Sinner's Prayer | Ray Charles and BB King | Genius loves company |
| Honey Bee | Colin james | Hearts on Fire |
| Heartbreak Hotel | Elvis | 30 #1 Hits |
| This is Mulligan Stew | playlist www.mulliganstew.ca | Coming IIP – New/Old Led Zep |
| If it keeps on Raining (when the levee breaks) | Led Zeppelin | new re-mix |
| Gallows Pole | Led Zeppelin | New Mixes |
| Hurricane | Steve Dawson | Waiting for the lights to come up |
| This is Mulligan Stew | show repeats Friday Midnight | |
| you dont know me | Ray Charles (Live) | Ray Charles Live |
| Baby please dont go | harry manx | Dog my Cat |
| Blueswalk | harry manx | 30 strings and the truth |
| Have a great weekend | playlist www.mulliganstew.ca | |
| Black Water | Reuben and the Dark | Funeral Sky |
| | | |